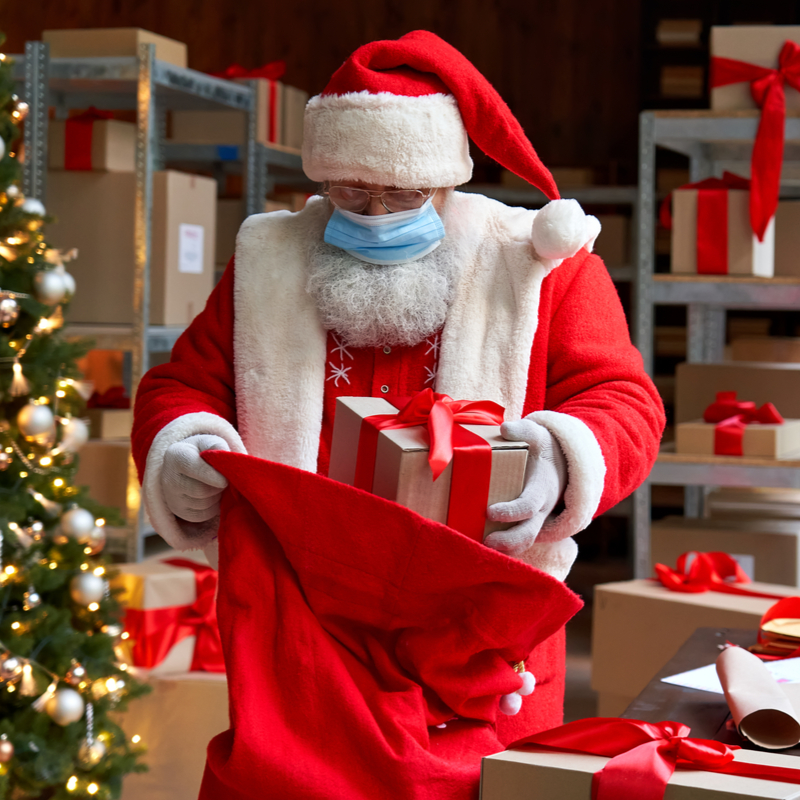 How to Stay Connected & Show Gratitude this Holiday Season… Despite COVID
The holidays are usually a time when we can enjoy a break from the office, with more time at home with our families. Because of COVID, though, many employees across the country have been working from home for nearly eight months. As we chug along into the holiday season, we're again faced with something completely new: how to celebrate the holidays during COVID. It's again another unprecedented time for everyone in America and is adding even more stress to the workforce.
The holidays are about more than workplace productivity. So, what's the right blueprint for keeping balanced this season? We might not know exactly, but we can take a cue from playbooks past to make sure our employees, colleagues and clients stay connected and valued all season long.
Connecting with Employees: Create Space for Informal Interactions 
Every other holiday season, the office is buzzing with side conversations about non-work topics at the water cooler. This year, though, your employees can't interact with each other the same way. Brainstorm ways that you can maintain social engagement with fun, virtual activities. From Zoom holiday-themed bingo to shared Google Sheet recipe swaps, using technology as an advantage to boost employee morale and interaction is key. Consider fun dress-up spirit days leading up to the holidays, or even submit to photo contests with virtual gift cards as the prize. Get creative!
Connecting with Colleagues: Spread Holiday Cheer (without Feeling Forced)
Whether you are a fan or not of the annual holiday office party, most traditional gatherings seem unlikely in 2020. While holiday parties have always been a divisive topic, now more than ever, forcing holiday cheer onto your colleagues this season seems more like a "faux pas" than a "for sure." The most important aspects of the holiday season this year are flexibility and communication in the office – all while showing grace and gratitude. And, if your colleagues want to join in on some holiday cheer with a seasonal "quarantini" at a virtual happy hour, great! If not? Don't force it!
Connecting with Clients: Express Personalized Gratitude
It's important to remember that for both your teams and your clients, a little bit of gratitude can go a long way. Sure, you might not be able to see your clients face-to-face at a holiday dinner or gathering, but thoughtful and sincere seasonal well wishes are a great way to express gratitude for your business relationship. This holiday season, take a moment to connect write a personalized email, reach out by phone call, or even better send a hand-written card. 'Tis the season for lifting each other up.
Connecting with Community: Give Back! 
Charity is a great way to connect with your employees, colleagues and clients. Consider partnering with local charities to help give back to the community – especially those areas most impacted by COVID-19. It's just one way everyone in your network can connect with one a shared experience and the opportunity to do good.
How are you connecting and showing gratitude to your employees, colleagues and clients this holiday season? We'd love to hear from you! Share with us on LinkedIn, and don't forget to follow our company page to join in on the conversation.