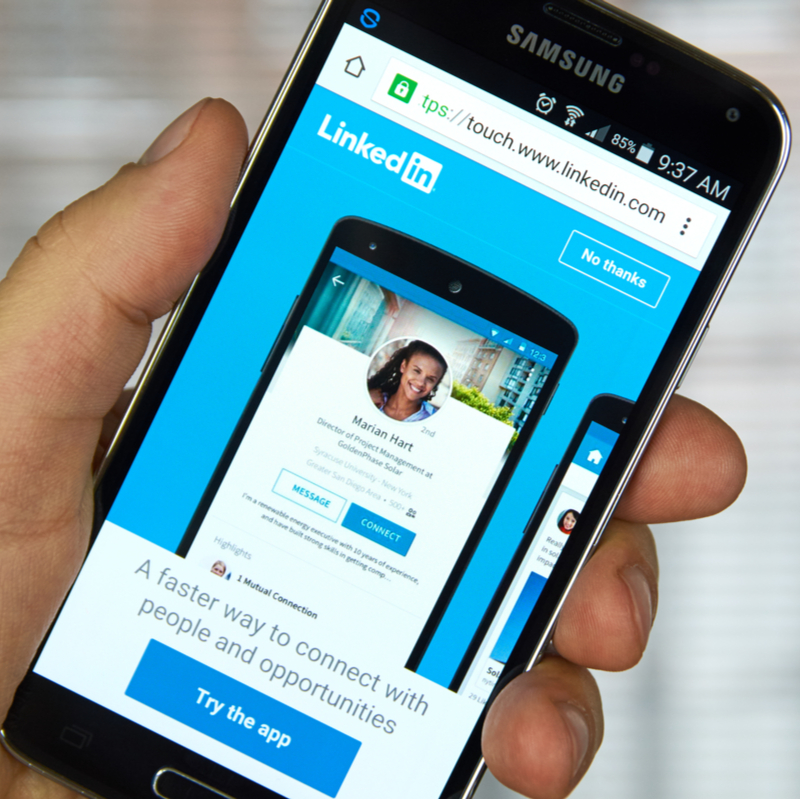 10 Quick Ways to Boost Your LinkedIn Profile in 2019
Why is updating your LinkedIn profile so important? Updating your profile creates a good first impression, drives traffic and bolsters credibility during your job search or client pitch. But, standing out from a crowd of more than 645 million users across 200 countries and territories might seem a bit daunting. Thankfully, boosting your LinkedIn profile isn't just easy, it's super quick – in fact, these 10 tips can be done in under 10 minutes each. Start small and complete few quick updates each week to take your profile to the next level in no time.
These small, quick updates make a BIG difference:
Update Your Current Job Description: If you've been at your job for a while without updating your profile, make sure your description matches you daily tasks. Have you taken on any new projects or added responsibilities to your job? Add them now!
Add a Striking Photo: Present yourself on LinkedIn the way you'd want the CEO of your company to view you – professional, confident and trustworthy. Get rid of the selfie and upgrade your look with a more professional touch.
Grow Your Network with Coworkers: Connecting with team members is one of the quickest, easiest ways to upgrade your LinkedIn profile. If you work for a large company, branch out and add coworkers in different departments to extend your network even more.
Get Active: No, not on the treadmill (although, if you're in a desk all day that might not be a bad idea). Get active on your LinkedIn profile with just 10 minutes each day to raise your score in the search results. Post relevant information, comment, like, or share others' contributions or consider writing a LinkedIn Pulse article for good measure.
Sift Through Your Groups: If you're already in a bunch of groups, it might be time to trim the fat. Look through your groups and remove yourself from any inactive or irrelevant one. When deciding which groups to join, think about your industry, location and job title.
Get Recommendations: Public praise boosts your profile on LinkedIn, and lets new connection see what your colleague have to say about you. LinkedIn recommendations are meant to commend or recognize other users. Ask for recommendations (and make sure you offer one as well!) from first-degree connections, like coworkers, business partners, association colleagues and more.
Write a Punchy Headline: Your headline is one of the first things people see when they look at your LinkedIn profile. Keep it simple: who are you, and what do you do? Avoid buzzwords as they waste space and don't add any value to your profile.
Add a Background Image: A fun add-on to your profile now includes a background image in addition to your profile picture. Show off your brand with this image, or, what people associate with what you do.
Job Seeker? Change Your Headline: If you're unemployed, don't act desperate! It's not a good look for a job seeker's headline to read, "Actively seeking opportunities." Indicate your value on your LinkedIn profile, not your needs.
Sell Yourself: LinkedIn is the place to brag about your career achievements. To avoid being overly boastful, reflect on important accomplishments in a meaningful way – quantifiable information that adds value and shows that you can bring results is a great way to self yourself.
Are you ready to boost your LinkedIn profile in 2019? Choose one, a few or all of these actionable steps to transform your profile from uninspired to credible, discoverable and impressive in no time.