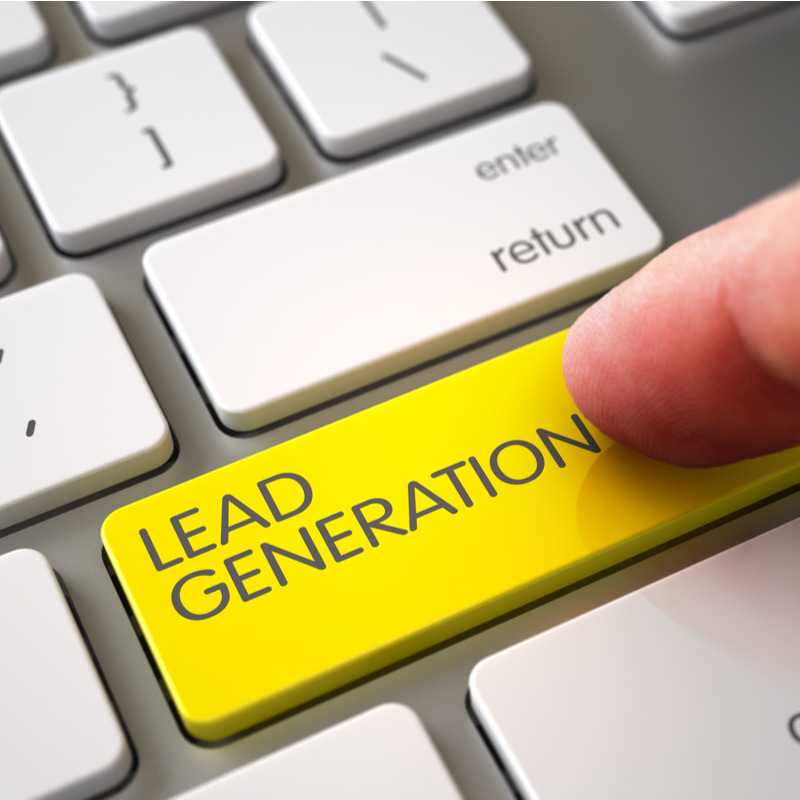 Is Your Website Generating Leads? If Not, it's Time for an Update
Your company website is the most important tool you have for lead generation. However, generating leads isn't quite as simple as slapping a "Click Here" button on the homepage and calling it a day. Take a look at the following eight questions, and answer them honestly. If you answer "no," to any of these, maybe it's time to take a look at your website and make a few quick and efficient updates to your site.
Are Forms on Your Most Visited Website Pages?
Some of your high-traffic pages might be great for lead generation – and you don't even know it! Take a look at your website and add forms that solicit customer contact information. You can do this with long-form content that readers can gain access to through the contact form.
Do You Only Have a Few Landing Pages?
Let's talk landing pages – a standalone webpage created specifically for a campaign or other marketing purposes. It's where your potential lead "lands" after clicking on an ad or other link. Companies that have more than 30 landing pages generate 7X more leads than companies who have less than five landing pages. Every marketing campaign you run and every offer you create should be tied to a custom landing page. More landing pages equals more lead generation opportunities.
Do You Have a CTA on Your Home Page?
A call-to-action (CTA) tells website visitors to do something: explore your site, fill out a form, browse a blog page, etc. Your home page is the top of your marketing funnel – awareness. The website design captures attention while a call-to-action keeps it. Consider offering a free trial, demonstration or subscription to your company newsletter in order to keep readers engaged.
Do You Have Calls-to-Action on Every Page?
Guide your readers through their research or buying action on your website with primary and secondary calls-to-action on every page. A call-to-action tells customers what to do next – multiple CTAs through your website that speak to different parts of the funnel are essential to lead generation.
Are There Any Exit Popup Offers for Your Customer?
If you're spending money on pay-per-click website visitors you know – driving traffic ain't cheap. Most of the time, PPC visitors that leave won't return again. Utilizing an exit popup offer is the last chance to get them to stay on your site and convert them into a lead.
Is Your Website's Font Easy to Read?
Switching your website to a simplistic, easy-to-read font may seem like a no-brainer for some, but doing so allows for easy display on all devices. Plus, using simple font helps to establish the hierarchy on your website between content that's extremely important to not-as-important.
Is Your Website Mobile-Friendly?
Speaking of font displays on all devices… Your website definitely, most-assuredly, had better be – mobile-friendly! As of 2018, about 56% of website browsing happens on desktop, and 40% for mobile devices. Make sure that the leads who do want to convert can, no matter what device they're on. Having a mobile strategy in place allows you to convert wherever your customer may be.
Does Your Website Display a Contact Number?
Adding a contact number to your website isn't just about being easy to reach. Your contact number displayed on your site increases customer trust and boosts your credibility. Zappos founder and CEO Tony Hseih recently went on record stating, "We put our phone number on our…website because we actually want to talk to our customers." Take the same approach and add yours today.
While the above eight tactics aren't the only updates you can make to your website to efficiently reorder and restructure your marketing funnel for a more user-friendly lead generation experience, they are quick updates you can make to get the ball rolling in the right direction. Interested in learning more about results-driven lead generation? Contact us today to see if our services match up with your needs.