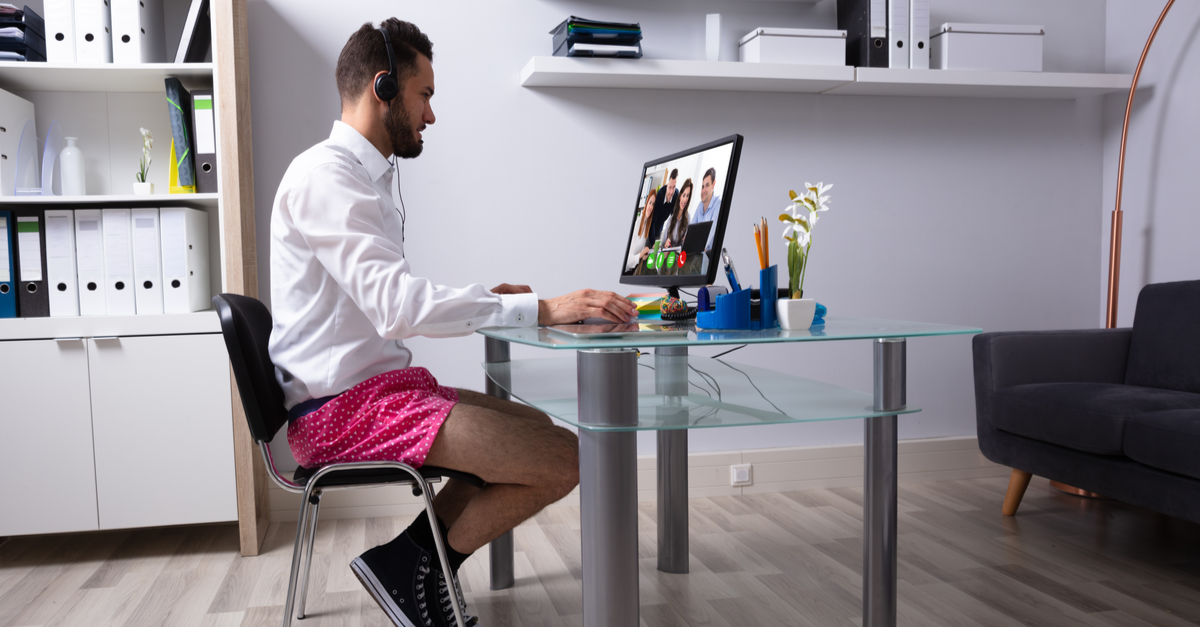 The Dos and Don'ts of Zoom Conferences and Other Video Meeting Etiquette
The dos and don'ts of an in-person meeting are pretty basic: show up on time, maintain eye contact, pay attention and stay attentive. Video meetings, on the other hand, bring a host of new elements into the picture. Because of the global COVID-19 pandemic, two things are true: more employees than ever are working from home and most people aren't used to being onscreen. Inc. said it best: working from home doesn't mean forgetting your manners.
Nearly every major outlet has a list of the latest video conference etiquette or a resource including the latest dos and don'ts during COVID. Now that we're nearly half a year into the age of coronavirus, LMI360 is breaking down our favorite tips and tricks for more successful video meetings.
The masters themselves (we're looking at you, Zoom!) have a few of our favorite tips:
Do: Introduce Everyone at the Beginning of the Meeting. The same in-person practice applies to virtual meetings. Introduce all parties to stimulate engagement and create a welcoming environment.
Don't: Look at Yourself. Instead of gazing at yourself while speaking, direct your attention to your camera. This helps everyone else on the meeting feel engaged and involved! If you can, position your web camera at eye-level and add front-facing lighting for clear, face-to-face connection.
Brian X. Chen from The New York Times has a few guidelines for video conferencing at home:
Do: Test Your Setup. Avoid technological snafus by previewing your webcam, testing your microphone and checking your internet speeds. The most painful video calls are low-quality ones! Take a few extra seconds to ensure it's perfect.
Don't: Forget an Agenda. It's easy for employees to drift off during meetings while they're in the comfort of their own homes. Keep them engaged and the meeting moving seamlessly with a concise meeting agenda.
This spring, Inc. gave us some instructions for more productive and polite video conferences:
Do: Walk and Talk. Meetings don't always have to be video. By downloading your meeting application of choice to your phone, you can head outdoors for a quick walk and join audio-only.
Don't: Forget to Mute by Default. Whether you have a barking dog in the background or a little tyke asking for their afternoon snack, muting by default helps you avoid awkward moments during your video calls. Only unmute when it's your turn to present or speak.
Entrepreneur broke down a long list of dos and don'ts of video conferencing:
Do: Keep Your Surroundings Clean and Tidy. Your coworkers (and boss!) can see both you and your surroundings during video meetings. Keep your space clean and tidy, ensuring all visible wall art is appropriate and your surroundings are picked up and neat.
Don't: Forget Your Pants! The chances of your camera falling during a meeting might be low, but you'll never know until it happens to you! Make sure you're wearing clean, work-appropriate clothing from head-to-toe.
The team at LMI360 is breaking down our favorite dos and don'ts, too:
Do: Be Patient. With so many of us working in non-traditional settings, it's important to remember that life happens. Be patient with yourself and others during video meetings!
Don't: Be a Distraction: If you wouldn't do something during an in-person meeting, don't do it online, either. That includes things like pet petting or using distracting Zoom backgrounds. If people are distracted by your screen, they aren't paying attention to the meeting.
Video meetings are the best way to meet "in-person" while many employees are still working from home. Implement these dos and don'ts into your meeting etiquette and remember: video conferences are simply a way for businesses to communicate more effectively. These tips help elevate the video conferencing experience.