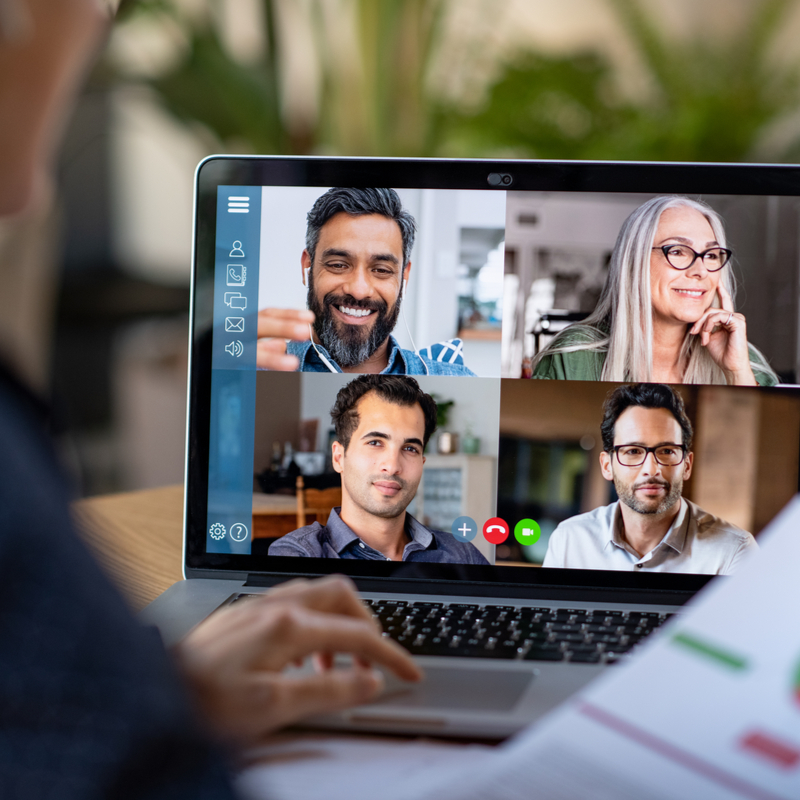 The social distancing and shelter-in-place restrictions due to the COVID-19 pandemic have presented many new and unique challenges for office workers more accustomed to traditional 9-5 jobs. Much of the workforce has been forced to transition to entirely remote work (seemingly overnight) as the coronavirus pandemic surges in the US. At LMI360, we've operated with a remote working model for over a decade. We thought this is the perfect time to share our experiences, expertise and let you know: we're here to help.
Digital Tools in a Virtual World
The LMI360 team members reside coast to coast. The opportunity to attract best-in-field team members across the country while offering flexible remote working options has many benefits, as well as a few challenges. Our team can't always meet regularly in the office for face-to-face meetings, which has spurred the team to find creative methods to consistently and proactively engage and collaborate. Today, there are so many digital tools that continue to inform, communicate and bring together our communities. Here are a few we recommend:
Virtual Meetings: LMI360 is experienced with regular and ongoing virtual meetings of multiple types. As most of our team is spread throughout the US. Every week, we meet virtually with one another as well as our clients. Remotely strategizing, planning and organizing are what we do best, and we're here to help you do it, too. We regularly utilize several virtual meeting platforms and are happy to help walk you through what options work for you and your team.
Webcasts + Virtual Association Meetings & Tradeshows: As conferences, meet-ups, networking events and other industry association events are being postponed (or canceled) due to the COVID-19 pandemic, webcasts are a great pivoting point for organizations. While day-to-day business operations are at the top of your list, creating a killer webcast with great topics and top industry presenters is at the top of ours. Webcasts and virtual tradeshows offer terrific opportunities to promote your organization's messaging and connect with target audiences through low-cost social media and email marketing channels. Plus, technology and platform options have increased greatly, offering opportunities to dynamically engage audiences before, during and after the webcast. Trust us to help you transform an unfortunate event cancellation into a virtual webcast for your clients near and far.
Staying Connected During COVID-19
As companies change their remote working policies in real-time, it's important to remember that while productivity is imperative to business sustainability, staying connected is how we can all get through this "new normal" together. LMI360 has the expertise to keep you connected during this unprecedented time. If you're interested in the ways LMI360 can help you stay connected in the virtual world, contact us today.