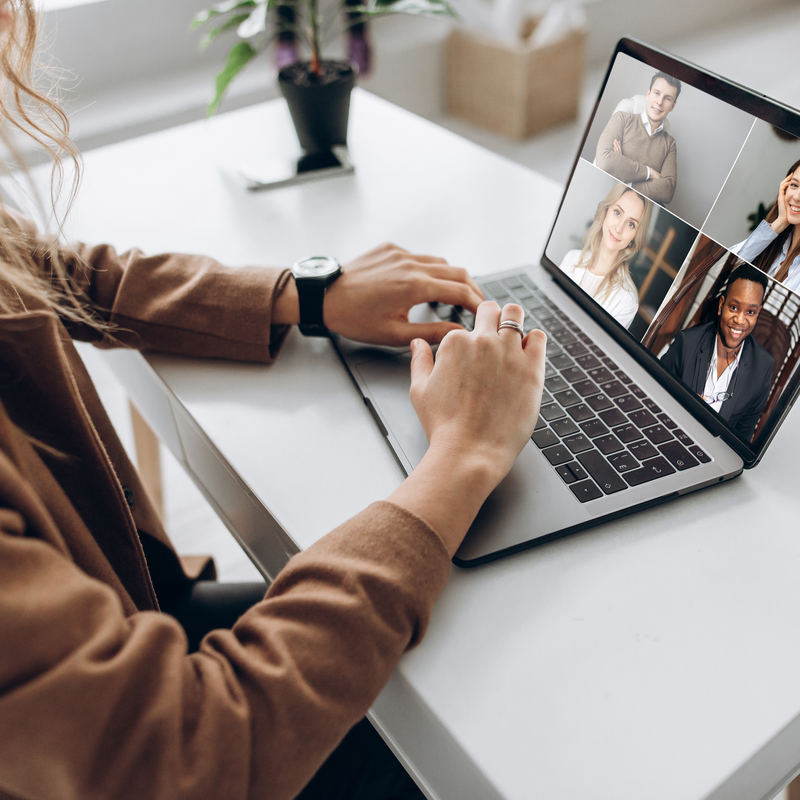 Successes in 2020: Video is the New Voice
Last month, we broke down some of 2020's greatest Zoom fails: one woman took a bathroom break on camera, a successful employee's husband showed up in the background of her video call without pants and one of our very own LMI360 employees turned herself into an avocado during a recent call and couldn't turn off the special effect. Zoom (and other video platforms) fails were a breath of fresh air for everyone working from home during the COVID-19 pandemic last year.
We learned how to easily laugh off mistakes and how to communicate more effectively in the virtual world. But, with every mistake comes brand-new best practices that are discovered through trial and error. At LMI360, we might have seen a couple of video conference blunders throughout the year, but 2020 made us a more well-rounded marketing company built to adapt to the changing tides.
A Little Bit About Zoom (+ Other Video Conferencing Platforms)
From December 2019 to March 2020, daily Zoom use spiked from 10 million to 200 million. Microsoft Teams jumped from 20 million to 115 million users during that same time. GoToMeeting, Cisco Webex, Google Meet (the list goes on) all saw major upticks in users last year, and continue to see consistent usage even into 2021. These increases helped employees remain connected during the workday and allowed friends and family to stay social with one another amid lockdowns. In an interview with Forbes last September, Zoom CEO Eric Yuan described the company's vision: video is the new voice.
The idea of video as the new voice acknowledges the universal need for connection – something that employees, friends and of course, family, all yearned desperately for in 2020.
Embracing the Video as the New Voice at LMI360
Throughout the year, LMI360 embraced the new digital opportunity in multiple ways, through Zoom, of course, but also with other virtual meeting and webinar platforms. Our goal? Keep our clients connected and engaged with their audiences in the new "digital-only" world. For businesses, that meant finding new ways to stay engaged with clients and partners. For associations, this meant new ways to connect, network and share thought leadership. From a marketing standpoint, it's also given our team more video content as well as greatly expanded how we reap rewards from advertising investments in social media platforms. Some of our favorite events and meetings from the year include:
PropTech Live 2020: This virtual thought leadership event was a huge hit early on in the year.
BD Guild Association Meetings: Through LMI360, BD Guild hosted its first (and definitely not last) association event that led to a meeting full of attendees from multiple states.
IFMA World Workplace: Even the biggest facilities event of the year went virtual in 2020!
Elevate Your Brand with LMI360
Are you ready to embrace video through digital opportunities to keep your employees, partnerships and communities connected and involved? From brand elevation in the form of 30- or 60-minute webinars to networking opportunities hosting major virtual conferences, we've seen amazing results for our clients despite the loss of the more traditional face-to-face networking and meetings. Contact our team today for more information about our virtual services, including webinars and virtual events. Our data-driven approach helps us measure success through engagement analysis, post-event reporting and lead conversion efforts.