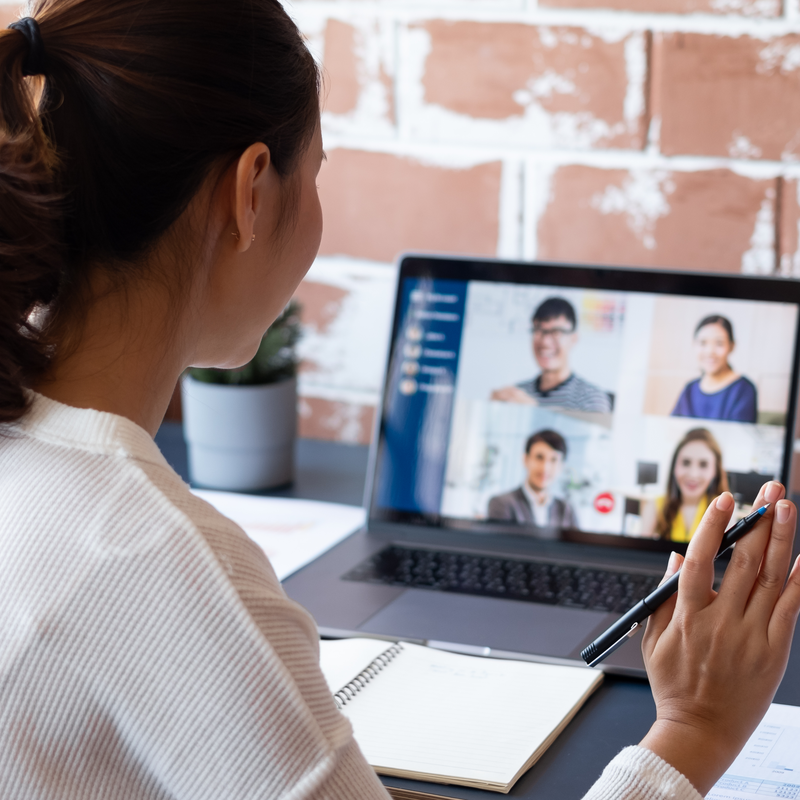 3 Trends in the "Next Normal": How to Make Your Virtual Events Awesome in 2021
Good riddance to 2020. As we creep into the third month of 2021 (we can't believe it, either!) we're breaking down the "next normal" in virtual event trends. These trends are here due to the pandemic, but they're staying power is hinges directly on how well they performed last year. Virtual events became prevalent in 2020, and thankfully, are staying for good. Read on to find out more about the new approach through technology in the marketing sector.
 Digital Pivots Will Become Permanent
Virtual events, association meetings and other online experiences for clients and audiences to engage outside of traditional sales messaging are here to stay in 2021. Our team helped launch at-home-friendly events like the PropTech Live 2020 thought leadership conference, Starboard's bi-weekly Coffee Chat webinars and BD Guild's virtual association meetings in 2020. All of these events (and more!) are permanent additions in 2021. Pivoting in the face of COVID-19 took quick action, but organizations are seeing the benefits of these pivots last into 2021 and beyond.
Necessary Changes Are Long-Term Out of Accessibility
At the beginning of the pandemic in 2020, events became virtual out of sheer necessity. As we move forward in 2021, these virtual events will continue because of safety concerns as well as the accessibility to a whole new audience. When going virtual, travel restrictions and other issues aren't a concern like they are with in-person events. Plus, this allows for higher attendance and more participation. That means lower costs for more people and a higher ROI. Get creative with great guest speakers, rich, valuable content and a little bit of fun!
Lean on Live Interactions for Virtual Events
The pandemic has brought on a new appetite for connection – even though we can't see each other in person, communicating via video or social media is essential. The same goes for virtual events. They have great power, but not if there is only one-way communication. A mistake some companies and associations made in 2021 was pre-recording an event versus broadcasting it live. Sure, there might be some hiccups along the way, but the reward is greater than the risk. Attendees are looking for something that can substitute a live event!
The Next Normal: Create Your Next Event with the LMI360 Team
Thinking innovatively to support client and audience needs while maximizing revenue opportunities and keeping members safe is just one part of the "next normal" we're seeing in 2021. Through the use of video, virtual events have seen an upward trend and are continuing to help businesses and associations around the globe increase site traffic, generate more leads and retain customer bases. Learn more about LMI360's services today!