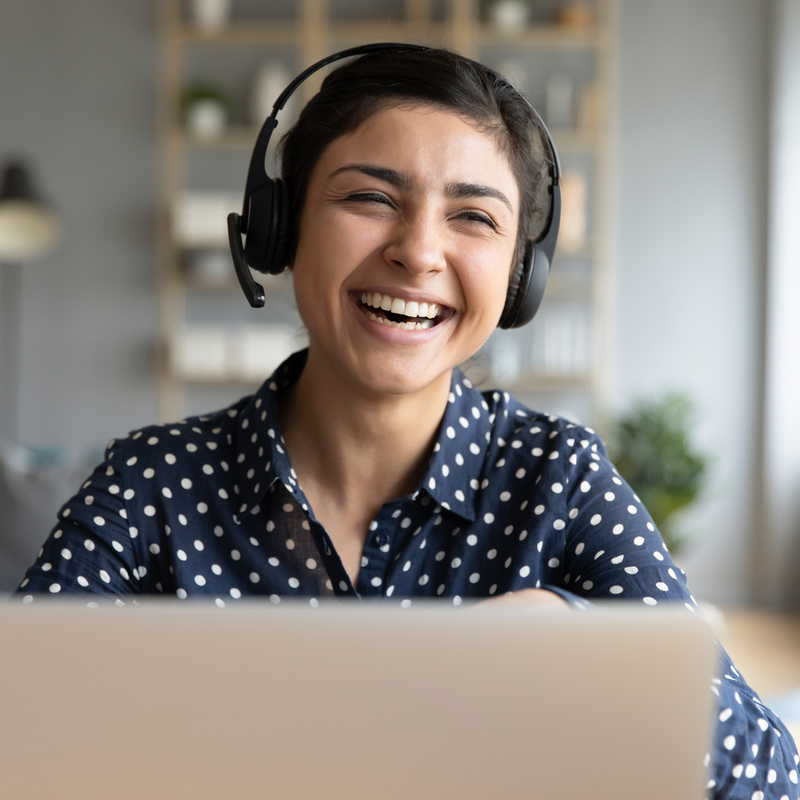 How to Elevate Your Brand in this "Digital-Only" World
You've most likely read or heard the term, "unprecedented times," a million different ways over the last month. And, sorry to say: we want to echo the sentiment because of how true it is. These are unprecedented times, which can leave you feeling overwhelmed with figuring out how to maximize online presence, stay connected with an audience and engaged with customers. During these extraordinary months, the team at LMI360 wants you to know we're here to help.
For your organization, online presence, connectivity and engagement might be the last thing on your priority list, simply because you're not sure where to start. But LMI360 was built for this: we've operated with a remote working model for over a decade, and have a deep understanding and expertise of online brand awareness and virtual tools to keep you connected with your audience and clients.
Embrace the Digital Opportunity 
Team & Client Connectivity: Virtual connection is a must right now. Thankfully, we have the experience to help you stay connected within your team as well as with your customers. From virtual meetings between team members to tactics for engaging with your clients, we offer insight and expertise for engagement from anywhere in the world. Plus, it's never been a better time to transition to a cloud-based CRM tool, with the help of LMI360. Keeping client and prospect data contacts stored accessibly while you work remotely is key to staying connected.
Brand Elevation: Expanding your digital presence through social media and email marketing can help you connect with target audiences. Through an enhanced digital presence comes increased brand awareness and lead generation. Not only does this keep you top-of-mind for prospects, but it also offers brand authority a long-lasting connection with your existing ones.
Virtual Customization: All of our services can be customized to fit your and your clients' needs. Gone are the days of stodgy webcasts. Now, LMI360 is working to customize virtual association meetings, conferences, webinars and other digital platforms. Leveraging technology allows us to help you create interactive, engaging events for your audience.
Keeping Communities Connected with LMI360's Virtual Services 
We've been working hard with our clients to keep them connected and engaged with their audiences in this new "digital-only" world.
BD Guild: Through LMI360, BD Guild hosted its very first virtual association meeting. Quick turnaround time and positive response from other chapters led to a meeting full of attendees from four different states.
PropTech Live 2020: This virtual thought leadership event was hosted by the IT Community of IFMA and BETA and benefits the IFMA Foundation and the Future of FM. The LMI360 team worked diligently on the online presence for this event, from social media promotion to email marketing and event set-up.
Coffee Chats with Starboard: With only 12 days from inception to completion, LMI360 worked with Starboard Consulting to provide a platform and promote their very first Coffee Chat. This ongoing series is a way for Starboard to stay connected while offering expertise to its audience and potential clients.
Are you embracing the digital opportunities to keep your communities connected? Contact LMI360 today for more information on our digital services, including virtual meetings, webinars and events. Our metric-driven approach allows us to measure success through engagement analysis, post-event reporting and lead conversion efforts.
By staying connected and engaged with your customers, you're better enhancing your digital presence, increasing brand awareness and lead generation.