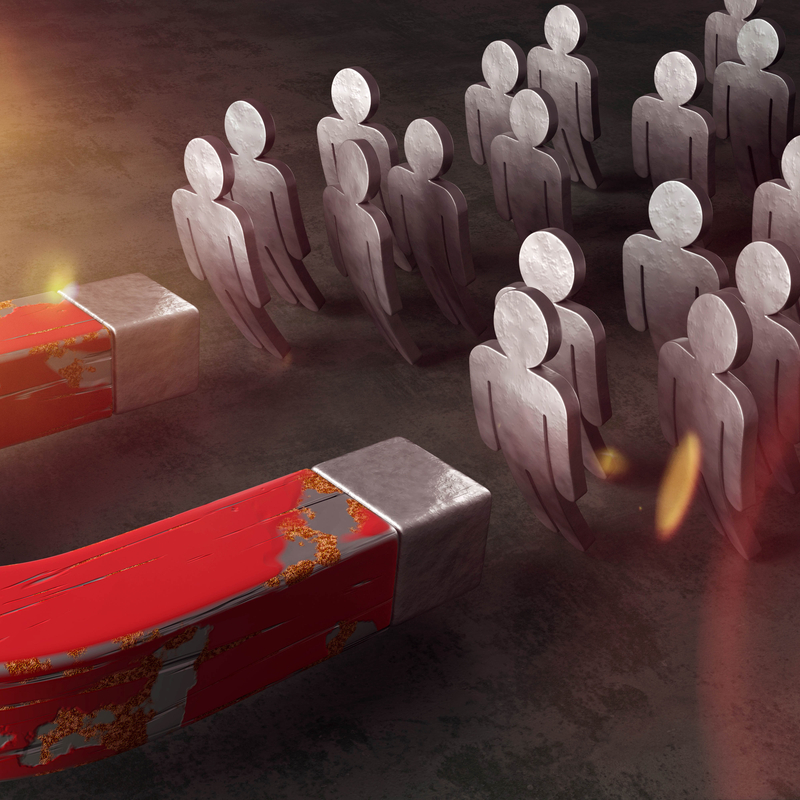 4 Ways to Generate More B2B Leads in the New Year
Let's talk leads. You've done the tried-and-true work, but you're still just not quite generating the B2B leads you were hoping for. In 2019, we're taking lead generation to the next level. It's one of the most important processes of your business, but for 85% of B2B marketers, it's the #1 challenge.
There are dozens of ways to generate B2B leads. Here are four tactics you should consider bringing into your 2019 strategy:
1. Create a Lead Magnet: Lead magnets are a free piece of content that's wanted by your customer, and are an effective strategy to gaining contact information. Do you have any data or a special tool that's needed by your client? Turn it into a free lead magnet! The key to creating a successful lead magnet is making sure it has a high value to your prospective lead, and is full of evergreen content. Evergreen lead magnets should offer immediate value, invite repeated use, and be regularly updated. Lead magnets can include eBooks, PDF resources, white papers, video training courses, and more.
2. LinkedIn Groups: You already know LinkedIn is a great place for B2B leads. In 2019, take your lead generation to the next level by actively participating in LinkedIn Groups. The strategy is simple: find big and active (this is important!) groups on LinkedIn by searching keywords from your target industry. Join the groups pertaining to your field, and participate in discussions, like other posts, share content, and generally—and genuinely—interact with other members. The more active you are, the better. Remember not to become a pesky marketer, though! Once you have a high level of interaction within the group, you can start connecting with other members.
3. Webinars: Webinars are two-fold in the B2B lead generation sphere. They're an inexpensive content strategy to get your message out to thousands of people, and they can be used as a lead magnet. Webinars don't have to be long presentations with multiple peers or colleagues to be successful. Simply repurposing a blog post that you're an expert in can springboard a live talk hosted by you and a coworker. As always, ensure your webinar content has value to your customer and isn't simply shilling a product. As a bonus, you can make your webinar a recurring event, and reap the rewards of a growing audience.
4. Networking Events: The B2B marketing world can seem 100% digital-driven, but real-world events are just as important to your lead generation strategy. Networking events offer the opportunity to meet tons of potential clients, and build valuable, long-lasting relationships. In 2019, don't just show up to an event with a stack of business cards and a smile. Do some of the grunt work ahead of time, by harnessing the event's social media platforms. Strengthen your social presence by tracking hashtags, engaging in online conversations, and connecting with event attendees, speakers, sponsors, and more. And always follow up with your leads after the event – an email, video chat, or coffee shop pitstop are great options.
Adding Lead Generation to Your 2019 Marketing Strategy
B2B lead generation is essential to growing your business. Fortunately for you, there are dozens, if not hundreds, or lead generation strategies you can use to accomplish your goals in 2019. When updating your B2B lead generation strategy for the new year, focus on new tactics, and experiment with interesting ways to combine current and new methods across multiple channels. Adding these four lead generation methods to your current strategy will have you well on your way to gaining valuable leads for 2019.
Do you want to take your lead generation to the next level in 2019? Contact LMI to see how we can help your company grow.