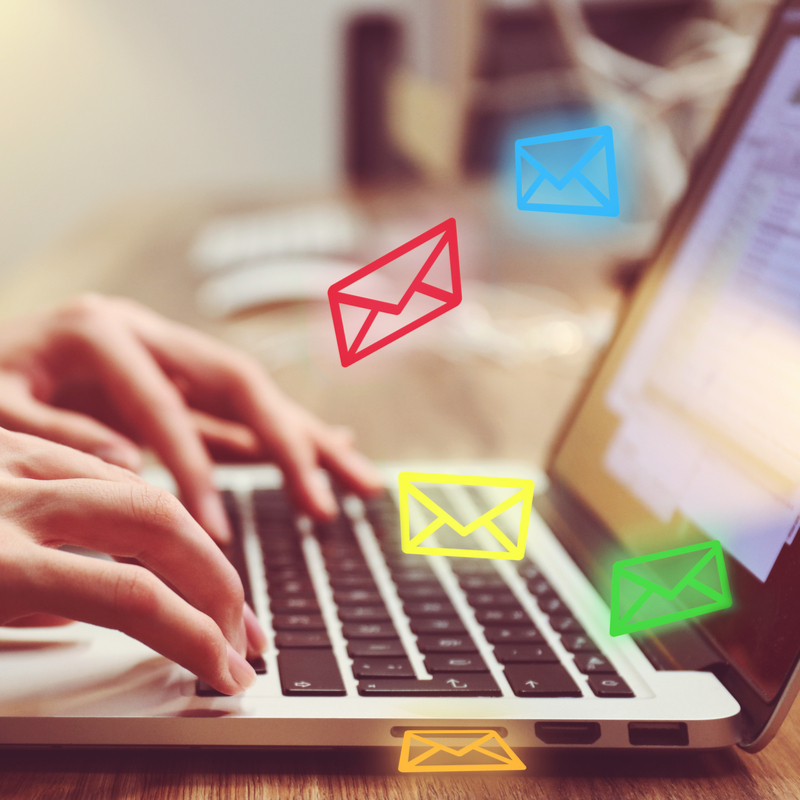 Time to Update Your Email List! Are Your Contacts Current?
For as much time as you spend creating quality content to send out to your email list, you should be dedicating some of that time on the quality of the actual email contact list itself, too. Unfortunately, your contact list naturally degrades about 25% every single year. That's why it's so important to continually update and grow your list. This year, make a resolution to clean up your lists quarterly and proactively add new contacts.
You already know email beats out other forms of online marketing in terms of ROI – that's why you use it in the first place! While many think email marketing is on the decline, email is, in fact, 40x more effective than social media for acquiring more customers. When your bounce back rates keep growing and your open and click rates start declining, it's time to review your contact list and develop a strategy to renew and re-engage.
First thing's first: don't buy lists. While you may think it's an easy way to keep your email list growing, purchased lists often include loads of dated contacts or contacts who don't even want your content. Do you want to be known as spam, or worse, blacklisted? Didn't think so. Stick to organic email list building instead.
Next up, clean up your current list. Are there any contacts that continually bounce? Get rid of them! Keep only the contacts that are interested in your content on your email list. And don't forget to update contact information for clients who change jobs or have a new email address. This helps your approval percentage increase and ensures your contact list is chock-full of an engaged audience.
Now that you've cleaned up your list, it's time to re-engage. If you haven't contacted your list in a while, or plan on changing the frequency of your newsletters, a re-engagement campaign gives your audience the opportunity to show you they're still interested in what you're sending their way. Re-engage by sending your contact list an email with a link to re-subscribe – once they opt-in, you're better able to send emails to a focused group who want your content.
How to Grow Your Email List Organically
Once you update your current email list and get everyone re-engaged, you might think about adding new contacts to the list. There are loads of ways to do this; here are a few of our favorites:
Host an event or webinar. You'll engage with thought leaders in your industry, introduce prospective audience to your services and of course, gain new contacts when registrants sign up via email.
Create free bonus content like special offers, tools and resources. Free resources like ebooks or bonus blogs are a great way to get your email list growing.
Collect emails at trade shows. Trade shows allow you to demo your product, meet your audience in person and gain a slew of new contacts.
Be honest: is your contact list current? If not, it's time to do some updating. Or, make it easy on yourself and hire a professional marketing firm with the resources and expertise to help you grow your list. Don't skimp on the important task of evaluating, updating and adding to your email list this year, and instead, focus on killer content and maintaining an engaged audience. Want to learn how LMI360 helps grow, maintain and cultivate killer email lists? Contact us today for more information.