Email Campaigns
Commercial product and service providers are Industry Experts in their field. Your expertise and experience are valued by your customers and by prospects. In Sales 2.0 we talk about inbound and outbound sales Channels. Email campaigns are designed to position your company as an industry expert to your current customers and your prospects. Email campaigns have become an invaluable asset to marketing your services and positioning your company as the leading expert in your field.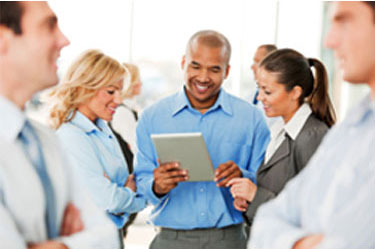 Using today's technology we can target the right audience for your message and measure their interest in your services and the topics, events and programs that resonate with the reader.

A fresh approach
As you know people are bombarded these days by low value, broad based worthless emails that are not relevant to their lives or business goals. Sending this kind of message is detrimental to the very brand building you might hope to achieve.
At LMI360 we design email campaigns for specific industry targets and work with our clients to develop high value content and value propositions that are appreciated by the recipients. We can then track how many times they opened the email, if they forwarded the email and what links they clicked on to learn more about a specific topic.
This approach makes the prospect more receptive to future communications from your company and value your company's approach to adding valuable insight and information for them.
Content Development
LMI360 has a staff of creative design and content generation experts. This allows you the flexibility to off load any or all of the email, blog and social media content development. Our staff will work with your subject matter experts and even interview and utilize key industry experts and thought leaders to enhance the communications you are providing your prospects and clients.
Types of Content
Brochures

White papers

Case studies

Data sheets

Analyst reports

Videos

Guided tours and demos