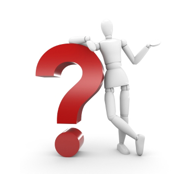 Why IFMA? Empowering Facility Professionals Worldwide

If you're one of the thousands of people involved with IFMA, you understand that it's fundamentally the people—you and me and the other 24,000 members—that make up this global family. We all have a common and compassionate interest: to efficiently and responsibly advance the facility management profession for the benefit of all.
Why IFMA? Professional Development & Education
Empowering facility professionals worldwide is IFMA's main mission. Whether you've decided to further your development through the available credentialing programs, or have already taken one of the many educational courses offered by IFMA, the continual professional development and field education is a space where IFMA excels.
Why IFMA? Networking
Together, IFMA members manage more than 78 million sq. ft. of property and purchase $526B annually in products and services. Of course, networking within the 136 chapters for the social aspects as well as the monetary responsibility is a key part of IFMA.
Why IFMA? Promoting the Future of Facilities Management
Strengthening the knowledge and skills of IFMA members is done through professional development, education, networking, and research. IFMA conducts research as the final piece of the facilities management puzzle – once everything is connected into a final picture, promoting the profession to Global Student Chapters and Young Professionals Groups helps elevate the future of facilities management.
One of the most insightful things I heard when I first got involved with IFMA when I asked Why IFMA was a very simple but compelling answer,
"It's the people."
I've been listening to "Why IFMA" from our Phoenix Chapter for the last year and wanted to say thanks to those that are part of my Local IFMA Family:
Rick Corea, Steve Geourgoulis, Tom Pritscher, Tom Cruz, Tony Tremonto, Lisa de Rosa, Chad Ridenour, Cina Brady, Dale Snyder, Marcie Rhodd, Marshall McFarlane, Amy Nugent, Rachel Reindl, Tiffany Pennington, John Abbey, Dean Kashawagi, Jacob Kashawagi, Anna Thurston, Rick Pomeranke, Kenton Miller, Kathleen Severson, Linda Zarella, Don Wodash, Gina Rouben, Mike Cooper, Yutian Chen, Lee Cowan, Fred Dinapoli, Lee Cowan, Curtis Slife, Dale Benz, Julie Meierdierks, Jay Natale, Scott Price, Nicole Solar, Jaimie Parpart, Ian Anderson, Julie Lewis, Kathy Keating-Losinske, Mary Stewart, Megan Greenwood, Nancy Carrels, Dale Snyder, Nancy Griffin, Patrick Tobin, and Ross Montijo
I've been impressed with the vison to share best practices on Technology and am truly honored to be the Global Chair of the Technology Community. Many thanks to those that first made me aware of what a truly Global Family this association is and those that share the banner of improving the status quo:
Geoff Williams, Kevin Janus, Dr. Joachim Hohmann, Michael May, Ed Buckley, Daniel Stonecipher, Doug Sinclair, Brian Haines, Dhaval Gajjar, Steve Morren, Simon Davis, Erik Jaspers, Jason Doolittle, Cari Stieglitz, Ted Mort, Damon Ranieri, Greg Schleusner, Jennifer Suerth, Cheryl Jefferies, Ivan Jaramillo, Karl Heitman, Brittany Gamble, Chad Knutson, and Matthew Sulfhoff
Beyond that it has been an amazing adventure having been involved with many other Chapters, Councils and Communities and the AAB, just to name a few:
Teena Shouse, Kate North, Pat Turnbull, Kati Barklund, Helena Ohlsson Skjeld, Stephen Ballesty, Kay Sargeant, Koen Matthijs, Dianna Cordova, Marissa Oakley, Peggy Baca, Randy Sanchez, Katie Snapp, Alfred Sena, Diane Coles Levine, Christina Gonzales, Jon Seller, Jeff Budimulia, Markus Groll, Ondrej Strup, Peter Stroup, David Reynolds, Val Moraes, Eric Teicholz, Eric Van Bael, Jackie Rivera, Terry Melvin, Larry Simmons, Laura Spitvek, Derek Bacigal, Carolyn McGary, Stephanie Heiple, Jake Smithwick, Nick Heibein, Brett Sample, Bill Couglin, Pete Winters, Bill Conelly, Thomas Mitchell, Ben Goudy, Lynn Baez, Melissa Van Hagan, Marc Liciardello, Alexander William, Carson Green, Aykean Matthews, Rick Corea, Luis Morejon, Raul Esparza, Patrick Thomsen, Rafael Garcia, Jim Kastner, Christian Mina, and John Carrillo
Our Global Board is truly an exceptional group of individuals who have made a significant time investment to better the profession, the association and the built environment. Many thanks to all of you:
Bill O'Neill, Graham Tier, John Carillo, Lauire Gilmer, Louise Panneton, Dean Stanberry, Peter Ankerstjerne, Keith Dias, Beverly Farrington, Laurie Gilmer, Gordon Hicks, Kate North, Michael Redding, and Darrel Smith
Last and certainly not least, the working staff of the association are remarkable and over the course of the years and so many events around the world I am fortunate to call many good friends:
Linda Pate, Mary Ressler, Ann Loayoza, Josh Amos, April Tone, Katie, Flynn, Erin Sevitz, Cyndy Thompson, Kim Coffey, Cathy Pavick, Diana Maldonado, TJ Mendieta, Amanda Day, Lauren Krueger, Lara Paemen, and Natalie Wang
What is your "Why IFMA" story? Inspiring new professionals, and fellow members, with your story helps to pass the baton in the field, and promotes an empowered community of facility professionals. It is, after all, the people who make this industry great and IFMA so exceptionally unique.