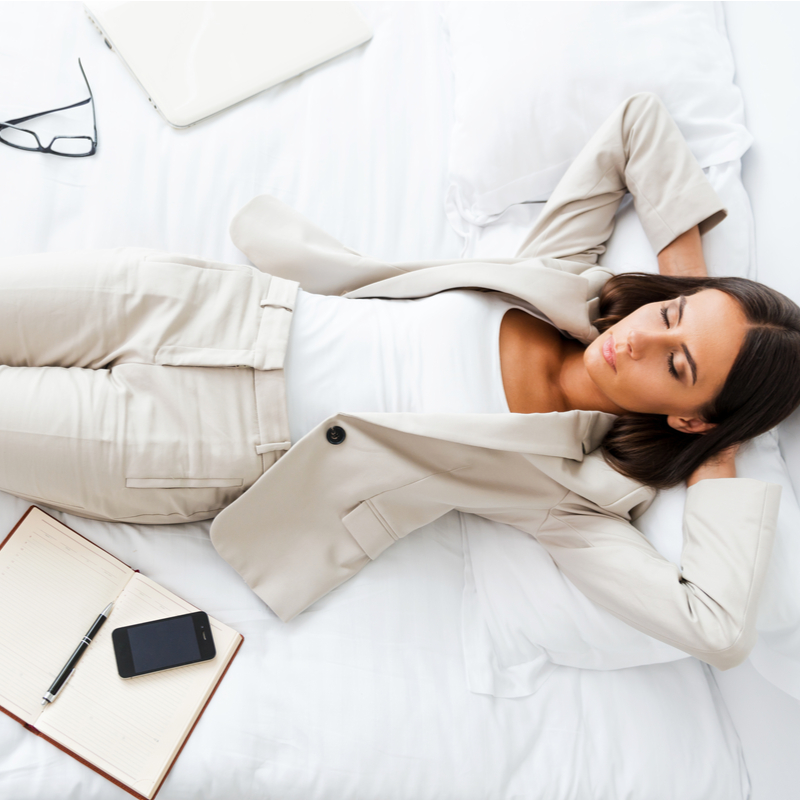 Succeed in Business by Rediscovering the Value of Sleep
Arianna Huffington from the TEDTalk "How to succeed? Get more sleep," says that the power of sleep is a tiny idea that can unlock billions of big ideas that are dormant inside us. "The way to a more productive, more inspired, more joyful life is getting enough sleep." The key to "having it all" could quite possibly start with the discipline to get to bed just a few hours earlier.
Productivity Impact
Like Arianna said, the power of sleep can help lead to a more productive life. By the same token, not getting enough can have a detrimental impact on productivity in the workforce. Workers who sleep less than six hours each night report a 2.4% higher productivity loss than those who sleep seven to nine hours – this means that an employee who doesn't get enough sleep loses up to six working days each year, compared to a worker who gets the recommended amount.
"Without sleep, your workers are less able to concentrate, less able to act definitively, less able to collaborate, and less able to engage in higher mental cognition activities."
Economic Impact
As if productivity loss wasn't enough to want to get to bed earlier – that goes for you and your employees! – the economic impact of lack of sleep may be the deciding factor in getting the recommended amount of zzz. The U.S. is at the front of a race no one should want to win, standing as the #1 country with the most economic loss because of sleeplessness. U.S. companies lose a staggering $400B each year due to lack of sleep, with Japan coming in at only $138B. On top of the sheer amount of money lost, the U.S. loses 1.23 million working days caused by poor sleep.
The Power of Sleep
In today's workforce, lack of sleep is a badge of honor. Sleep deprivation is seen as one-upmanship, according to Arianna, and sleeping the recommended eight hours each night is now known as a sign of weakness. However, rediscovering the value of sleep isn't just for your own health. It's for you and your company's productivity and economic benefit, and for a more inspirational and joyful life.