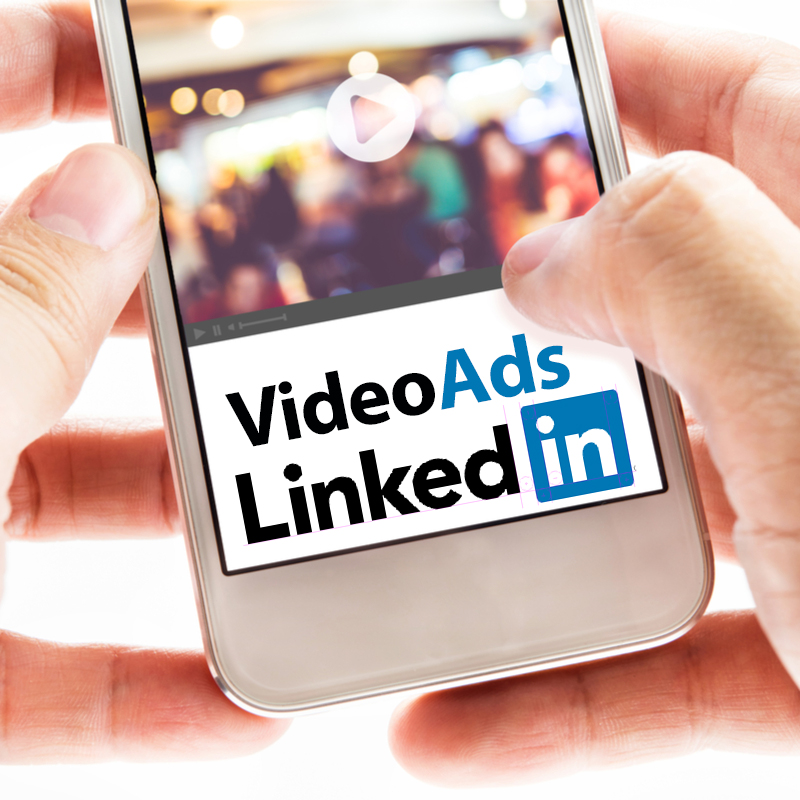 How to Run a Successful LinkedIn Video Ad Campaign
With the introduction of LinkedIn video ad campaign content, you may be feeling one of two ways: ecstatic that the platform is rolling out this new feature, or terrified because it's yet another platform for which you need to adjust to, figure out, and carefully execute a marketing plan. Maybe the new feature has you feeling a bit of both.
You might also be wondering whether or not LinkedIn video ads are worth the time and energy your marketing team will have to put in to create a successful campaign. Astonishingly, 74% of B2B marketers said that video converts better than any other type of content, according to a report from Vidyard. LinkedIn video ads are a captivating way for you or a brand to reach a professional audience on a B2B level.
Getting Started With Your LinkedIn Video Ad Campaign
Thankfully, LinkedIn Marketing Solutions has a few helpful tips on getting started with your LinkedIn video ad campaign, and they've laid it out in an easy 1-2-3 format that even the most novice of marketers can understand.
1. Identify Objectives
You need to decide exactly what you want your LinkedIn video ads to accomplish. This is done though identifying your objective. A few common marketing objectives that will surely benefit from a LinkedIn video ad campaign include:
Building Brand Awareness – Whether it's your own personal or professional brand, or that of a client, building brand awareness through targeted vide ads helps to engage business decision makers online
Driving Traffic – You may want more website traffic for a few reasons, like keeping viewers on your site longer, or, increasing the likelihood they'll sign up for newsletters that, ultimately, leads to more revenue.
Generating Leads – Finding new prospects that are interested in your products or services through LinkedIn video ads can be used for sales, newsletter acquisition, or other list building needs.
2. Create Content
The possibilities for your LinkedIn video ad campaign are endless. From narrative-style brand story videos to demonstrations, event previews and even webinars, it's hard to decide exactly which one will benefit your LinkedIn video ad campaign successfully. If your objective is building brand awareness, customer testimonies and brand stories are great campaign ideas. Driving traffic to your site benefits from videos that cause viewers to take action, like quick demos, how-to videos or an event preview. Generating leads is a bit tricky, so LinkedIn ads targeting viewers with videos that have click-through forms at the beginning, middle or end may do the trick.
3. Prove Value:
The last step to a successful LinkedIn video ad campaign is proving the value of your sponsored content. With this new rollout, you'll be able to get detailed data directly from LinkedIn. From video views to completion rates as well as click-through rates, you and your team can map out your goals based on this data. All of this information will help to determine what your audience likes—or doesn't like—so you can better understand their wants and what kind of video content they respond to. When building brand awareness, focus on impressions and views. Driving traffic to your site can be measured with view and completion rates as well as clicks and full-screen plays. And, if your goal is to generate leads, conversion rates and cost per conversion should be emphasized.
LinkedIn Video Ad Best Practices
So, you've got the 1-2-3 on successfully running a LinkedIn video ad campaign, but with the new rollout of these ads come new best practices for this B2B social platform:
Time It Out: Research shows that the first 10 seconds of your video are the most important, with the most successful videos being less than 15 seconds long, total. Grab your viewer's attention quickly to make them stay.
Sound Off: LinkedIn video ads are on AutoPlay, without any sound to start. The initial rollout of this feature makes each user click the volume to listen. Use graphics and text to help convey your message.
Bonus: You may want to consider including subtitles to your LinkedIn video ad for this reason.
Keep 'Em Short: Concise is the name of the game with LinkedIn video ads. An internal study done by LinkedIn showed a 200% uptick in completion rates when the videos presented were less than 30 seconds.
Track Data: Play with the idea of longer videos, especially if you're objective is click-through rate. The same study mentioned above showed that long form content generated just as many clicks as shorter videos. The only way to know for sure is through your sponsored content data.
Mobile Matters: Over half of LinkedIn users – 57% to be exact – scroll LinkedIn via mobile device. Make sure your video ad is optimized for mobile viewing by checking the LinkedIn Video Ad Specs.
Feeling better about LinkedIn video ad campaigns? While learning about sponsored content on a new social platform can be confusing, the possibilities for B2B marketing are endless. Whether you need to build brand awareness, drive traffic, or generate leads—and much more—LinkedIn video ads help captivate your professional audience at any stage.
Have you tried the new LinkedIn sponsored ad campaign? We'd love to hear your feedback on this new feature!