Think You Know YouTube Users? Think Again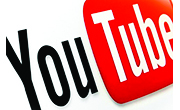 YouTube is probably most well-known for the user-generated content by individuals – everything from funny cat videos, to music videos and documentary films, to how-to instructables. Missed a favorite segment on late night TV, check it out YouTube. If you want to see a tarantula duel a scorpion, YouTube has more than 321,000 options. If you want to add video content to your website, YouTube is one of the most popular and user-friendly options. Since YouTube is also owned by Google, that video content can also help your search and SEO rankings. But can YouTube really help your business reach the right audience? After all, isn't YouTube just for teens and twentysomethings?
According to the latest statistics, YouTube attracts over a billion users – that's almost one-third of all people on the Internet. YouTube reaches more 18-49 year-old users than any other cable network in the U.S. That's right, YouTube is attracting and serving a more mature and internet-savvy audience than ever before.
Think you know who's using YouTube? Think again. We really enjoyed the below article, The Latest YouTube Stats on Audience Demographics: Who's Tuning In, from May 1, 2017. For the full article and interactive infographics, please visit think with Google.
The Latest YouTube Stats on Audience Demographics: Who's Tuning In
Picture for a moment the "average YouTube user." What do you see? We hear a lot of misconceptions about who is—and who isn't—on YouTube. Here are some of the most common myths about YouTube viewers, and the data-backed demographic insights that break them down.
Myth: Only millennials love YouTube
Reality: YouTube watch time continues to grow among older audiences, too.
Myth: The average YouTube user is a young, single male
Reality: The average YouTube user is just as likely to be female as male, and even more likely to be college-educated and have a family than not.