What Does IoT Mean to You?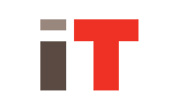 During World Workplace 2016 in San Diego, the International Facility Management Association (IFMA) Board of Directors created a dedicated Internet of Things (IoT) task force to ascertain the best way for FM professionals to utilize the vast potential of billions of interconnected physical objects (things), each gathering data to understand and interact with the built and natural environments.
According to IFMA, it is estimated by industry experts that by 2025 there may be as many as 1 trillion building sensors in place, or about 120 per every living person. Once effectively utilized, the insights offered by the IoT promise to enable huge strides toward making buildings more efficient and sustainable, while also making them more responsive to the needs of the people who live and work in them.
Chaired by Eric Teicholz, associate professor emeritus at Harvard's Graduate School of Design, author/editor of 13 books dealing with technology and IFMA Fellow, the IoT task force is a member-driven initiative that will research the impact that IoT will have on real estate and facility management professional. The IT Community of IFMA fully supports this initiative.
At the conclusion of the study, the IFMA IoT task force hopes to provide insights into the following:
1) Education – i.e. what does the FM professional need to know about IoT
2) Impact on the Built Environment – e.g. what IoT will enable
3) Business enablers – e.g. financial justification models for specific IoT based applications
4) Impediments to be overcome – e.g. cybersecurity & privacy concerns, etc.
5) How FMs can best to deploy the data that flows from these networks of end devices – e.g. decision support, predictive and predictive analytics, etc.
To enable the task force to realize these objectives, research will be conducted in the following areas:
1) Security issues
2) I.T. (including information on sensors, smart meters and devices (e.g. cameras, mobile phones), role of big data, analytics and business intelligence, role of the cloud, standards, security, etc.);
3) Sustainability (including information on impact of IoT on lighting, energy management and utilities (i.e. WAGES – (Water, Gas, Electricity and Steam))
4) Asset Management (including various types of maintenance and BAS)
5) Urban IoT Usage (including information on infrastructure, parking, street furniture, security, preventive maintenance, emergency preparedness, Real Estate, people (wellness, behavior, preference and people/asset communication issues))
6) Finance (costs/benefits, potential new FM revenue models by having access to IoT data, rebates)
7) Regulatory/legal issues
8) Case studies of existing applications
9) Commercial products (matrix of URLs of RE/FM, technology products organized by relevant channels)
How do you think IoT will affect facility professional in the coming years? What feedback would you offer the IoT task force?
We want to hear from you!