Steve Forbes Announced as Closing Keynote for IFMA's World Workplace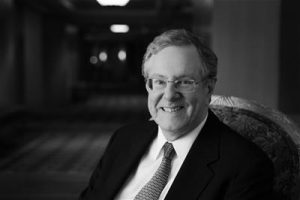 Our calendars are marked and reservations are set! The LMI360 team is looking forward to an unforgettable IFMA World Workplace Conference and Expo in San Diego, Oct. 5-7, 2016. One of the highlights will surely be the keynote address by business icon Steve Forbes, chairman and editor-in-chief of Forbes Media.
Forbes oversees the Forbes Media's flagship publications — including Forbes, Forbes Asia and Forbes Europe — with a global audience of more than 5 million readers, as well as Forbes.com, which is rated as one of the world's most influential websites, attracting 60 million unique visitors each month. He is also a prizewinning author and respected economic prognosticator.
The 2016 World Workplace closing keynote address, which will be held on Friday, Oct. 7, following IFMA's Awards of Excellence luncheon, will offer critical insights into and context for the conference theme, "the FM story is ours to share." The speech topic, "Leadership Lessons: The Stunning Parallels between Great Leaders of the Ancient World and Today's Top Business Leaders," illuminates the common threads of greatness that transcend cultural and historical change. Conferences attendees will leave the conference inspired by Forbes' insights into the makings of business success.
Forbes will also hold a meet and greet, where he will be available to sign copies of his book, "Power Ambition Glory," immediately following the keynote.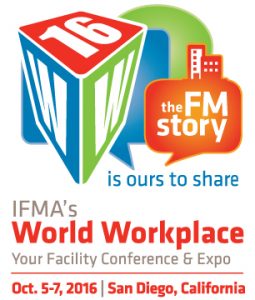 Participation is available to anyone who registers for the IFMA World Workplace conference at www.worldworkplace.org.
IFMA's World Workplace events are the premier facility management events in the world. Each conference addresses topics of the greatest relevance and concern to professionals who support the built environment. The 2016 San Diego conference promises to raise the bar even further with power speakers and the landmark collaboration between IFMA and the Royal Institution of Chartered Surveyors (RICS), which is taking unprecedented steps toward unifying and advancing the global FM profession.
See you in San Diego!