How to win the internet with one 47-year layover
Facebook can also influence expenditures and more favorable brand loyalty. Airlines and airline travel service companies can often be looked to as leaders in customer service responses on social media. After all, flight delays and layovers are often a part of travel, as is dealing with harried travelers.
Skyscanner, a UK-based airline booking and comparison app, just took social media customer care to new heights. Jen, Skyscanners's social media manager, became an internet hero in her unexpected and hilarious response to a customer pointing out a glitch in the app that ended up suggesting a 47-year layover as part of his travel planning. Jen's response was so popular that it generated over 20,000 like and 3,000 shares!
What we like about the recent exchange is how it demonstrates that a little humor – from both customer and company – can go a long way to a happy ending for us all. Check out this fun article from Mashable, This man's query about a 47-year flight connection escalated hilariously, by Sam Haysom posted on August 30, 2016 to see how Jen won the internet and our hearts.
Team Jen for the win.
Airlines and airline travel services are known for their high response rate and willingness to interact with customers on social media, but attempts are not usually this hilarious.
Jen not only offered to look into the mistake, she also offered some very valid options for Lloyd to consider during his extended layover in Bangkok: a river cruise on the Chao Phraya, for example, or "become a Tai Chi expert."
This man's query about a 47-year flight connection escalated hilariously.
There's a lot of competition for the greatest ever social media brand response out there, but Jen – a member of the travel company Skyscanner's Facebook team – may have just taken the top spot.
The thread started last week, after a confusing flight suggestion from Skyscanner (a UK-based travel app that allows people to find cheap flights) led to the following query from a user called James Lloyd.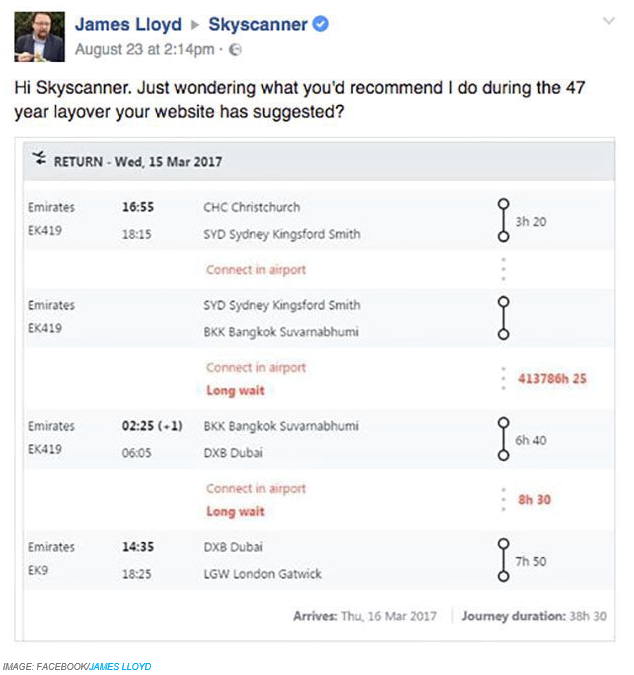 There are probably loads of great things to do in Bangkok, in fairness, but 413,786 hours (or 47.2 years) does seem like quite a bit of time to fill.
Luckily, Skyscanner came back with a few suggestions.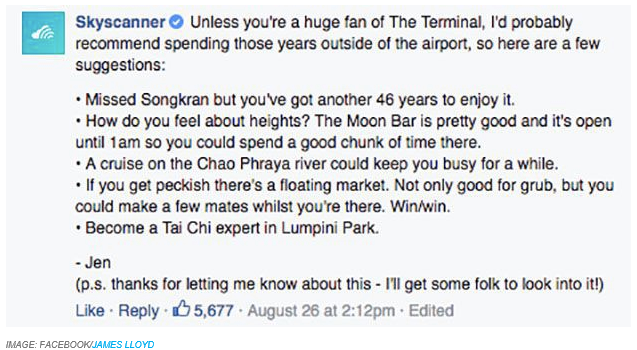 Within minutes, Jen from Skyscanner was everyone's new Internet hero.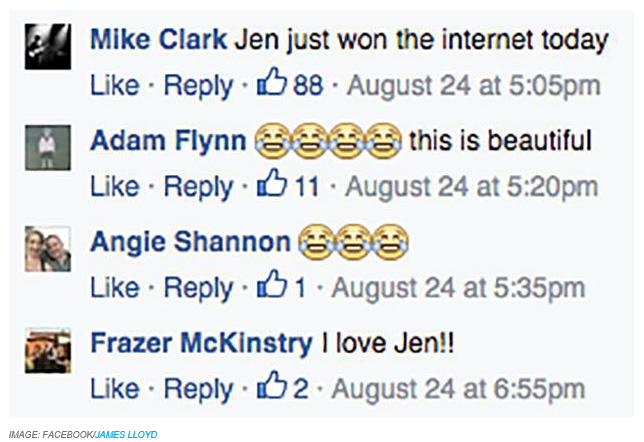 And when she waded into the comments, she became even more famous.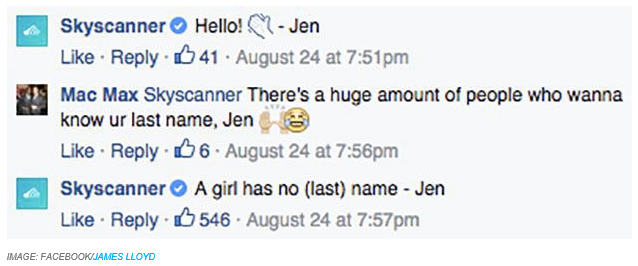 Soon, Jen had her own fan club.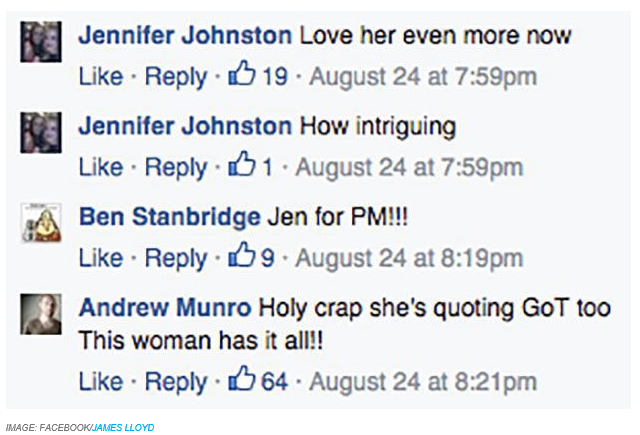 Over the next few days, Jen kept the responses coming.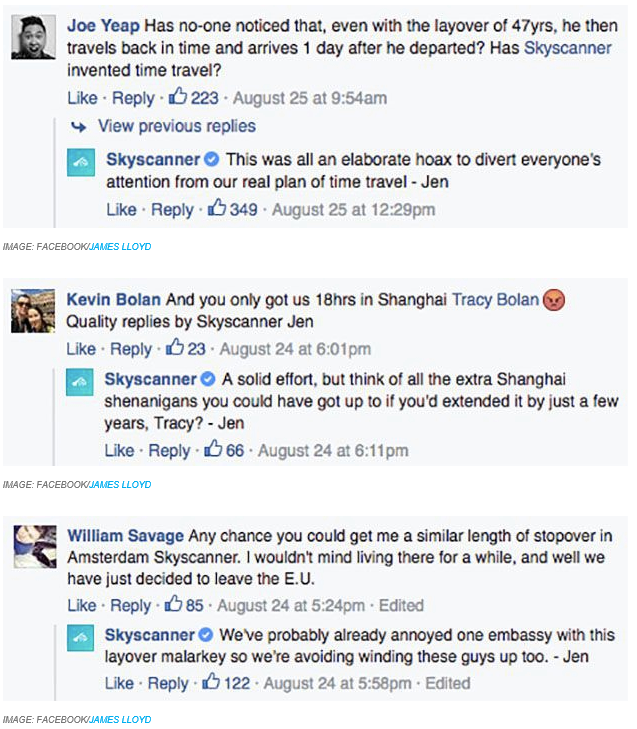 The best part? The whole thing had a happy ending.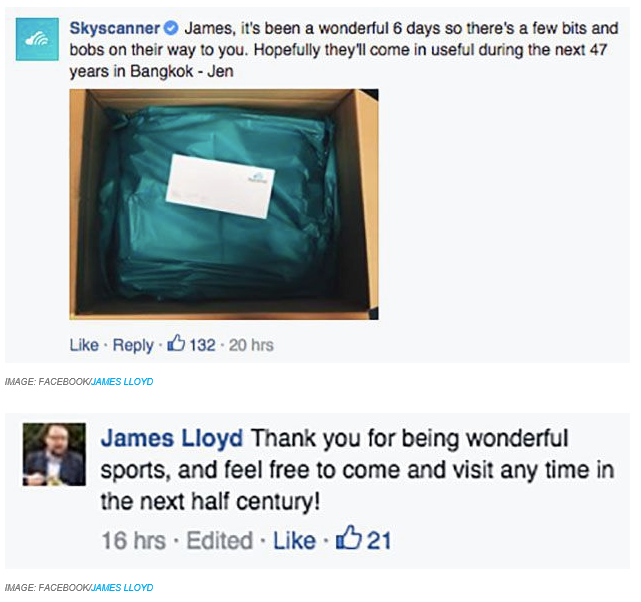 If Jen hasn't been promoted at least twice in the last week, there's surely something wrong with the world.