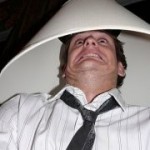 The holidays are here! As part of the holidays there are also more opportunities than usual to over imbibe at work-related, and not work-related, festivities. We've all been at that company holiday party where a person drinks too much and makes a fool of themselves. Now imagine if that same person had access to the company's Twitter (or other social media accounts) – total and INSTANTANEOUS disaster. Although some companies have been able to quickly respond and manage under-the-influence Tweets, others have had to take more drastic measures for damage control. You definitely don't want to deal with (or cause) that kind of public drama.
In good holiday spirit and lessons learned, here are some examples of some company tweets gone horribly awry as well as some technological solutions.
Rakesh "Rocky" Agrawal, formerly of PayPal, allegedly consumed too many drinks before taking to Twitter and sending out a series of unfortunate and incoherent (and now deleted) Twitter comments about his co-workers.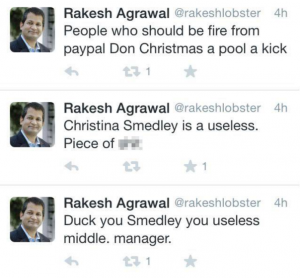 The next day, PayPal quickly responded with its own Tweet.

Then, there was the JCPenny Super Bowl Twitter incident. JCPenny claims that the following comments were part of a marketing master plan, but the jury is still out. Though we do give JCPenny credit for their clever mitten response.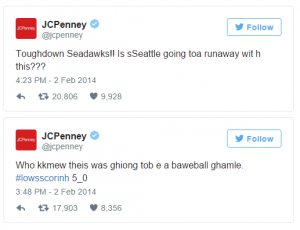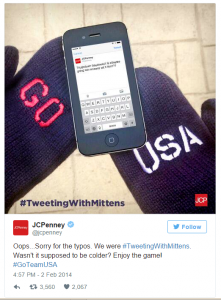 Lastly, there is the rogue Tweet incident to which the American Red Cross swiftly and smartly responded.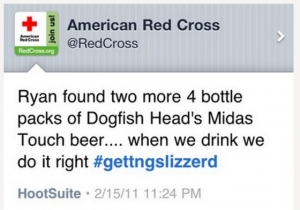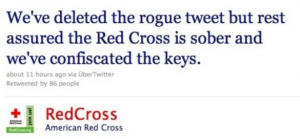 There are several ways to prevent drunken tweeting. Number one, obviously, is to not over indulge in holiday cocktails.
If you know that the open bar at your holiday party is going to be too tempting, then we have good news for you. There is now an app called Drunk Message Blocker (Oops! App) that is designed to help you avoid social media nightmares like the ones mentioned above. FoodandWine.com reports that Drunk Message Blocker will completely shut down your access to social media. No Facebook, no Twitter, no Instagram, no Snapchat. While this is not the first app designed to protect the drunk smartphone user, it the first to stop you from using your social networks. It's also incredibly strict. Even if you delete the app from your phone you still aren't going to be able to put up that embarrassing picture on Facebook.
In addition to apps, there are also several web browser plug-ins that can help prevent drunken tweets. CNN.com reports that Social Media Sobriety Test is a free, Firefox plug-in which will help users determine if they are sober enough to responsibly access Twitter, Facebook or other social media sites of their choice. "Pass a simple test to prove you're of sound mind," it says. "Post away, or, if you fail, maybe just go to bed." CNN reports that the app is similar to Google's "Mail Goggles", which will check to make sure you really want to send that late night or weekend email by making the user solve a few simple math problems.
Until your phone can detect your blood-alcohol level through your skin, there will always be a manual component. Still, an app that can keep you from messing up your life (or your company) in 140 characters is something we could all use from time to time.
So this holiday season, if you are going to drink, don't drink and Tweet (or Facebook or Instagram or blog)… or drive!