How to Plan a Business Networking Event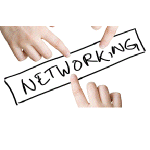 There are many reasons to host a business networking event – it is a great way to meet new people in your field, it can lead to new clients, and it can generate positive buzz about your company. Networking events can range in style from formal events with guest speakers and organized networking formats, to casual mixers where people can come and go and speak with as many or as few people as they care to. The key to hosting a successful networking event is to decide which format works best for your goals and make the format clear to attendees.
Another important factor in any type of event planning is location. Make sure to choose a location that is easy to find, has ample parking, and is the right size for your group. If a location is too small, guests may not feel comfortable networking in a tight space. You'll also want to make sure that the location has the right ambiance for your style of group, whether that be a convention center, bar, or outdoor courtyard – choosing the right spot can make or break your event.
Promotion of your event is another key element. Is the event a one-time occurrence or a regularly occurring monthly/quarterly event? Today's technology has made event promotion possible on many platforms. If your organization already has an e-mail database, this is a great place to start promoting your event. LinkedIn, Facebook, and Meetup.com can all be excellent resources for marketing your event, depending on the nature of your business and which group of professionals you are trying to reach.
Lastly, it is important to remember that just because your event has ended does not mean that it is over. Meeting and networking with people is great, but it doesn't mean much if you don't follow up with your new connections. Sending a short "nice to meet you" e-mail and an invitation to connect on LinkedIn is a good practice when it comes to event follow-up.