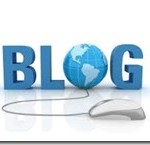 There is no question that blogging is the new connection medium, taking the place of business letters and promotional material. Are you blogging? You should be. If you are, is it driving new clients and business? It should be. A website is not enough. How often can you update your "About Us" page? Blogging is a direct communication channel. 60% of businesses who blog acquire more customers, according to a HubSpot survey. So why aren't you blogging?
Blogging gives you one more indexed page on your website where you can talk about new products or services, comment on timely news topics or market trends, and share company initiatives beyond your website. Let people know what you are all about – this is the place for you to shine! And it will cue to Google and other search engines that your website is active. The blog must be informative, perhaps humorous, and designed to prompt readership to check in frequently. You want to drive traffic to your website and keep that traffic coming back each month.
Having a monthly blog can get you discovered on social media. Your content can be shared on Twitter, LinkedIn, Facebook, Pinterest, Google+, bringing in new readership that hasn't yet discovered you. You are strengthening your social reach with blog content and driving new website visitors to your blog with your social channels.
With the new traffic coming to your website through your blog, you can generate new leads. One way is to add lead-generating call-to-action to every blog post. Perhaps you can offer free eBooks, free whitepapers, free fact sheets, free webinars, or free trials. To do this, you would add a call-to-action button with a free offer behind it. The visitor clicks the button which takes him to a landing page, containing a form for him to fill out. He submits his information and receives the free offer.
Your blog should answer common questions potential customers and leads have. If you are consistently creating content that is helpful to your target customer, you will become an authority in their eyes. Your blog could be an educational one that clears things up for a confused customer.
Did your trust your kindergarten teacher? An odd question, perhaps. But our kindergarten teacher patiently taught us things in a way we could actually understand. When a company's blog takes on this "kindergarten content" approach, they do everything in their power to answer consumer questions by seeing the world from the consumer's point of view, not their own. This tears down the walls of doubt and the trust level between the customer and the company immediately starts to go up.
A blog builds confidence, relationships and sales when you tell your customers why you're in business and how you can help them. Every post is a long-term asset building brand awareness while promoting your expertise, products and services. Make sure you reply to all comments! Blogging is a two-way conversation with customers, prospects and industry peers. By promoting active discussion on your company blog and truly listening to what is said, you will constantly get questions from people wanting to find out more, much of which can then be turned into another blog post.
So get blogging! The more you blog, the better your skills, timing and relevant information will be. Just tell your story and have fun with it! It's that simple and it will glean you mighty rewards.