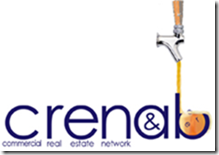 Commercial Real Estate Networking and Beer. Our rules are simple: No whining, No cover charge, No board of trustees. We gather in a casual and fun environment to network and meet industry related connections.
We are a group of unique deal and development individuals that meet once per month to enjoy a beer and talk about industry related issues. We attract a wide variety of attendees and each event is always a little different. The network is extensive – so take advantage! CRENAB has active chapters in Phoenix, Orange County, and Las Vegas. We meet at rotating locations in each market. As we said, there is no cover charge; there are also no membership dues or any sort of fees. You only pay for the drinks you choose to consume – pretty simple, right?
CRENAB is kind of like a live LinkedIn group. With social media, many of us have forgotten how to get out and actually connect with people. The beer helps you gain some liquid confidence, if you are shy.
Grab your co-workers, clients & friends. Join us at CRENAB – and no whining!