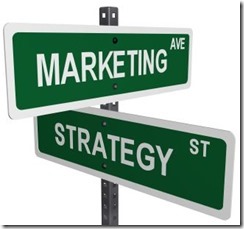 Marketing is a tricky business. You must not come across to a prospective or existing client as a braggart, but you need to relate what services you can provide that are 1) better than the competition's; and, 2) innovative and new; while giving the assurance the end-of-project success. Most importantly, don't promise what you can't deliver!
Innovation in your marketing is key. Your goals are to attract, convert, close, and delight. Inbound marketing, of course, is now the most effective marketing method for doing business online. Remember the old outbound methods of buying ads, email lists, praying for leads? Gone! Now you must create buzzwords, keywords and hooks to attract strangers, visitors, leaders, customers and finally, promoters. Smart content is the key. Inform your reader, answer questions before they are asked, and entice them to want to know more about your company and services. But be aware that by becoming a thought leader in a given industry or skill, you really can't be all things to all people.
Focus on quality and delivery. What makes you the best in your field? What new technology helps you deliver faster, on-time, on-budget, with little down time, and consistent successful results?
And a little bit of humor thrown in here and there never hurts. Your marketing vehicle, whether it be the Web, a newsletter, emails, LinkedIn or blogs should never weigh a reader down. The content should be an easy read with contact information for your company or services at the ready and easy to find. Nothing is more frustrating for a prospective client a website with tiny, hard-to-read or hard-to-find contact information.
Avoid sales speak! A marketing vehicle, of course, is relating your services to an audience. But your content should make the reader feel that your presentation is more about THEM than about YOU. Your marketing vehicle should resonate with what a customer needs and what they are looking for in a service-oriented company. Do they feel you are answering their questions as they continue to read or does your content raise more questions than answers?
Focus on your target audience. You must know who your reader is. And tell a different story. What makes them want to work with you more than another company? What unique expertise does your team possess that assures success in every project you undertake? And consistently provide value-added content that speaks to your company's deep understanding of the specific vertical or industry.
Turn your attention to creating an audience. The purpose of marketing is to attract and keep an "audience," or customers. Present what you can deliver and show that you have delivered on your promises in the past. Several quoted testimonials are a necessary part of your content. (Always secure permission to use the quote and the satisfied customer's name.)
However you choose to market your company or your services, your presentation or vehicle must be unique in some way, elevating you above the sea of competition, even if it is only one aspect of your services that your competition cannot deliver; yet you can.
So go out there, don't brag, "speak softly," and give your potential and current clientele what they need, maybe before they even realize they need it. Aim to be the best! And then deliver amazing value, and nothing less!
Many thanks to Bonnie Brockway with the LMI360 Team for creating this great content!