3 things Facility Managers look for on your Website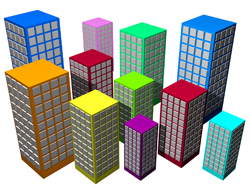 Facility Managers don't make critical building and operational decisions by looking at your website. But they do check it out and form an impression about your business, services and your companies fit for their needs. Business relationships are the gold standard for business development but beyond that your references and website are critical factors.
If a building owner or property manager has an issue (good or bad) with your services the first place they will go is your website. If your website looks unprofessional it may reflect badly on the FM's decision to use your company. Every year websites are becoming more important and provide a customer perception that can be an asset or a liability for your business.
Most websites need to be updated every couple of years due to changing market conditions, technology changes and new ways to showcase your business success. So when it's time to update the site it's time to consider:
Who is your website for?
Does it provide a clear easy to understand definition of your services and expertise?
What do you want them to do when they get here?
The purpose of a current generation website is to showcase your credibility, impact critical thinking about your company and originate calls to action that can be converted into leads.
But first your website must quickly (5 seconds or less) answer a visitors question when they ask,
"Why am I here?"
"What does this company do?"
"Is this a fit for my needs?"
If the answer is yes to these questions you may have bought another 30-90 seconds of website review. Far more than a printed brochure left on a prospects desk. Your website is now one of the top 3 reasons for your business success and has become a critical piece of your lead generation capability.