Marketing as a Game Changer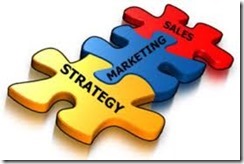 Forbes magazine recently presented a great article about how Samsung Changed the Game on Apple. A summary of the article suggests that Samsung did not change the game with technology or products. Samsung products are comparable to Apple's – but not dramatically superior. And while they are cheaper, in most instances that has not been the reason that people have purchased so many Samsung products.
Samsung spent almost 4.5 times Apple – and $1B more than perennial consumer goods brand leader Coca-Cola on advertising and marketing!
As Apple's revenues rose it did not keep its marketing growing. SG&A expense declined from 14% of revenues in 2006 to 5% in 2012. Samsung maintained its SG&A budget at 15% of revenues – even bumped it to 24% for a brief time in 2009 before returning to 15%.
That's how Samsung changed the game on Apple. Once America's untouchable brand has faltered. Some now recognize that Apple is vulnerable, and think its best times are behind it. All because Samsung ignored the temptation to constantly focus on product, and instead changed the game on Apple.
The game is not over, but it has changed. Of course, Apple's profits are far higher than Samsung's. And Apple is still a great company, and a well-regarded brand, with tremendous sales. But, at least for now, Samsung has demonstrated how a competitor can change the game on a market leader. Even a leader as successful and powerful as Apple. Samsung's leaders deserve a lot of credit for seeing the opportunity – and seizing it!
Read the complete Forbes article here.
Our full disclosure is that LMI360 is a marketing company and stories like this one ring true to our hearts. Our mission is to optimize engagement and brand recognition, while accelerating actionable market opportunities.
Our core belief is that clients deserve demonstrable results and a positive return on their sales and marketing investment. We provide our clients with top talent and experience in a leaner, results-orientated model.