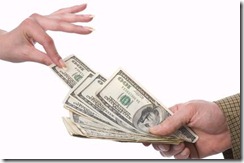 It's that time of year when you need to be in front of your Facility and Property management prospects for next year's budgeting process.
Organizations with traditional, calendar year budgeting cycles typically launch the number crunching merriment from July to November.
Like your business each company is looking for ways to grow next year's revenue, improve their services and enhance their customer experience. Part of that process typically includes reviewing existing contracts and finding ways to either lower costs or improve and expand the quality of the service that was delivered.
Facility Managers, who follow traditional budgeting methods, typically do a year to date review of facilities expenses in November and contrast actual expenses from January through October to a budget created 12 to 18 months earlier. This analysis confirms the 2012 budget assumptions and lays the groundwork for 2013 budget inputs to the organization based on corporate growth objectives.
With the goal of improving financial accountability and higher service levels Facility and Property managers can utilize this time to review potential new vendors, rebid existing contracts and generally be on the lookout for service providers that can make a difference in their facilities visibility and performance.
If you are a service provider now is the prime time of the year to protect your installed base of customers and launch campaigns to capture new deals from your competitors. Given that it is mid-August and vendor selections and bids need to be completed no later than mid-November you have approximately 12 weeks to maximize your exposure to the world of FM's and Property Mangers.
A few suggestions on how to do that are shown below.
Step up your attendance at association meetings and luncheons
Develop an email campaign targeting FM's and PM's
Enhance Your Website and SEO
Call clients for referrals
Engage LMI360 to maximize your exposure with the right contacts
That's right. LMI360 has a process that will move you to the front of the line to bid on new service delivery contracts. Give us 30 minutes for a phone/web conference and we'll show you how you can take full advantage of this buying season.