Are Companies Really Wasting 71% of Internet Leads?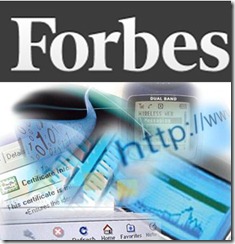 Ken Krogue, Contributor to FORBES just posted an article based on this topic it's definitely worth a read in our opinion. Some excellent excerpts are shared below.
What would your CEO say if you proved 71% of the leads your company generates on the Internet are wasted? Who would be fired?
Entire industries exist to help web marketers increase lead conversion on their website by fractions of a percent. Training firms work weekly or monthly with entire sales forces to boost closing ratios by 10% or 20%. Businesses are scraping for incremental increases in marketing yields, close ratios, and leverage through technology, yet overlooking a gaping black hole that exists somewhere between their marketing and sales teams.
Companies don't respond fast enough to leads
In fact, they take 46 hours and 53 minutes to pick up the phone and respond to a lead. And the sales rep who does call, only makes 1.3 call attempts before giving up and moving on. And recent research shows it is getting better, but only slightly.
How do we know this? We have tested over 10,000 companies in fifteen different "secret shopper" studies over the last five years and these are the combined numbers from all tests. We fill in a lead on their Web site with a real phone number and email address and track how fast they respond and how many calls or emails they make.
Our own in-house research shows only 27% of leads ever get contacted. Yet with a combination of awareness, best practices, and technology; companies can contact around 92% of leads. I have seven practices I'll share in a later article that will enable companies to achieve this target.
An increase from 27% to 92% is an increase of 341% lift in results just by responding immediately and persistently to leads.
Do CEOs know that of the massive marketing spend they have approved to generate leads only 27% of the leads actually get spoken to? And worse yet, in the same studies anywhere from 35% to 64% of the leads never got called at all
The Internet is shortening our attention spans, but sales teams still have absolutely no idea how fast they need to respond to online inquiries to be effective and they don't have the technology to help them do it. And IT and marketing departments are rarely any better, often tying up leads for hours or days just getting them routed to the right place.
Wondering why you are not getting the most out of your digital real estate investment? It might just be as simple as picking up your leads as fast as you do the telephone.