A You Tube Channel Can Help Your Business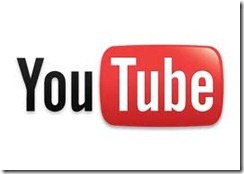 YouTube channels are like personal TV stations where you can broadcast to the world anything about your business that would interest them. It's a great medium for product launches, demos, public relation communications, interviews, advertisements, tutorials and so much more. They also provide one place to store all your video files and provide backlinks from your website, blog and social media sites.
This will also improve your business website SEO ranking as you can also tag each of your videos with keywords. Finally you can get viewers to subscribe to your video channel increasing your base of your local fans.
1. The Test Tube on YouTube
Look at your YouTube channel as a new, exciting learning lab. Be malleable in your approach to both the content and design of the channel. Don't be concerned with acquiring thousands of friends and subscribers right away. Use this time to test, gather insights, and see what works for your brand and what doesn't. Unlike your company's website and traditional marketing collateral, the look and feel of the channel can be changed, tweaked and optimized without a huge investment of time and money.
2. Plotting Global Domination? Check Your Swagger
Ideally, you'll want to be goal-oriented during the launch (or re-launch) of your channel. Before your itchy little finger goes to hit that "upload" button, consider the needs and goals of your various target audiences, and keep reminding yourself that web video is distinct medium.
Next, think about your marketing objectives and overall brand strategy. Are you using the channel to attract prospects, provide customer support, or build a list of subscribers? Understand that there might not be "one size fits all" content if you are trying to accomplish all three.
Let your strategic goals drive the tactics you use to create and promote videos, and consider whether a paid sponsorship would offer an advantage. If you check out YouTube's advertising channel, you can get a basic overview of what brands can do with the platform, but be forewarned — the information is a bit heavy-handed on the sales side.
3. Avoid Over-commitment Issues
Strongly consider outsourcing. I've never met a marketer who wasn't time-starved. Let's face it: You probably don't have time to be uploading content, let alone coming up with titles, descriptions and tags, friending, rating, commenting and optimizing. And I'm giving you fair warning: Entrust this project to a summer intern at your own peril.
While you should allow yourself the flexibility to experiment, YouTube can be a high-profile place to make gaffes, so don't say I didn't warn you. If you're going to outsource, you might consider looking for a specialist who is already set up and can implement your strategy. Creating web videos and knowing how to market them on YouTube requires a whole different skill set than web development — just because it's online doesn't mean that it's a job for the company that builds your website.
4. Be a Social Media Butterfly
Think of your YouTube channel as an extension of your brand that lives and breathes. You'll need someone who is dedicated to tending to that page, building your audience by reaching out to fans, and managing your profile online.
Start by searching your brand on YouTube and see what the existing conversation looks like. Then try reaching out to people who already have an affinity for your product or service by commenting on their videos and/or "friending" them. Remember that YouTube is an online community, and if you're not participating in the dialogue, then you are missing the opportunity for true engagement.
5. Don't Just Re-purpose Old Content
You should post your television commercials online, but don't let that be the only content on the channel. Remember that television commercials are designed for a one-way medium, and that while audiences may want the ability to see your commercials on-demand, if that's all you have to offer, they will never visit your channel again.
And don't just post your commercial and 15 derivative videos about the making of it, or "director's cuts" of the same, unless they have legitimate value as content in their own right. YouTube is an opportunity for your brand to go beyond traditional "push" marketing tactics and to create videos that address multiple audiences and a variety of consumer needs.
6. Broadcast Your Best Self
Make the feature reel on the channel the most entertaining or best piece of content that you have. If that means that it's a cleverly written and witty commercial that was originally destined for TV, so be it. If a viewer visits your channel, you'll only have one chance to impress them with your content, so if you don't entertain them or offer some overwhelmingly valuable information, you'll lose an opportunity.
7. Make a Menu of Content to Feed Everyone
Understand that YouTube is a search engine for video. Create tailored content that considers what consumers are searching for or need to know about your products and services. If you play your cards right, when consumers are searching for information about your competitor, they'll come to your videos first. Instructional and how-to videos that show consumers how to use your product are always a good place to start, but also consider the value of integrating your product into existing YouTube shows and then favoring those videos on your channel.
8. Juice Your Marketing: Extract Extra Value
YouTube does not exist in a vacuum. Try to integrate your YouTube channel into the rest of your marketing programs and cross reference/promote your content. You can extract more value out of your event marketing if you think about ways to co-produce video content. Remember, integrating marketing channels and initiatives is well known for producing a campaign "multiplier effect." Whether it's video shot at a trade show or a promo for an upcoming event, just make sure that the video is well produced and edited for length.
9. Be Homegrown
Grow your channel instead of "launching" it. If there is any medium that pays attention to grassroots movement, web video is it. And be patient — it takes time to spread the word about your channel, and it takes care and nurturing for it to catch on. Keep releasing content on a regular basis, integrate your YouTube channel into your other marketing efforts, bring your customers extra value, and your presence will grow.
10. Keep the Future in Mind
YouTube was started in early 2005 — look how much has changed in a five-year time span, and how fast web video has progressed. As new technology and distribution channels emerge (like the iPad), try to think about how you can create web video content that will serve your brand into the future. During the production process, you should keep user-experience in mind and plan for the audience to be watching your videos on screens the size of a TV, as well as on their mobile phones.