Social Media adds many Digital Properties to your Portfolio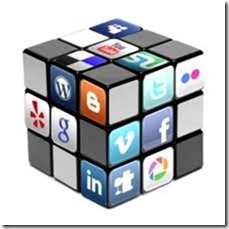 There is quite a bit of talk these days with organization looking to get their house in order with regards to social media.
We're seeing non-profits, for profit SMB and large organizations all coming to grips with the understanding that a social media presence is essential in connecting to their customers, stakeholders, prospects and employees. What we see is very, very smart people struggling with how to involve themselves with various social media components. With a klaxon going off in their head and their hair on fire, they are looking for tactics to implement right away.
Some are staging a social media campaign, others are creating a social media position within the marketing department and others are undertaking tactical deployments of particular set of tools and then waiting to see what happens next. What these all have in common is a short-horizon demand to prove what social media can do for them.
What is missing in all these efforts is a perspective on how to use social media to connect with their customers in a lifelong relationship, all the while monitoring the things that can be monitored, applying a return-on-investment metric to the data and thus being able to manage what kind of incremental return they can create by a transparent, public presence.
Admittedly, this is a perspective based on years of involvement in online social technology, not one based on the recent boom on attention being given to social media. What is supportable in all these efforts is that they are steps along the journey toward what we think is a broad, global cultural adoption of a media model that presents a social element in virtually every exposure.
It will start with simple icons identifying where to connect with the brand in print ads, expand to interactive capabilities during broadcasts on the 2nd, 3rd and 4th screens (Television, computer and mobile phone) and with the pending leaps of technology ahead of us in the next few years, a socialized element in media will become an expected, albeit optional part of virtually everything we see.
Social Media requires an ongoing investment of your company resources. So where do you start, what pays off the most and what is your overall strategy with regard to effective multiple channels of communication?
The diagram below is a simple example of just a few of the many channels of social media which may require your strategic investment and attention.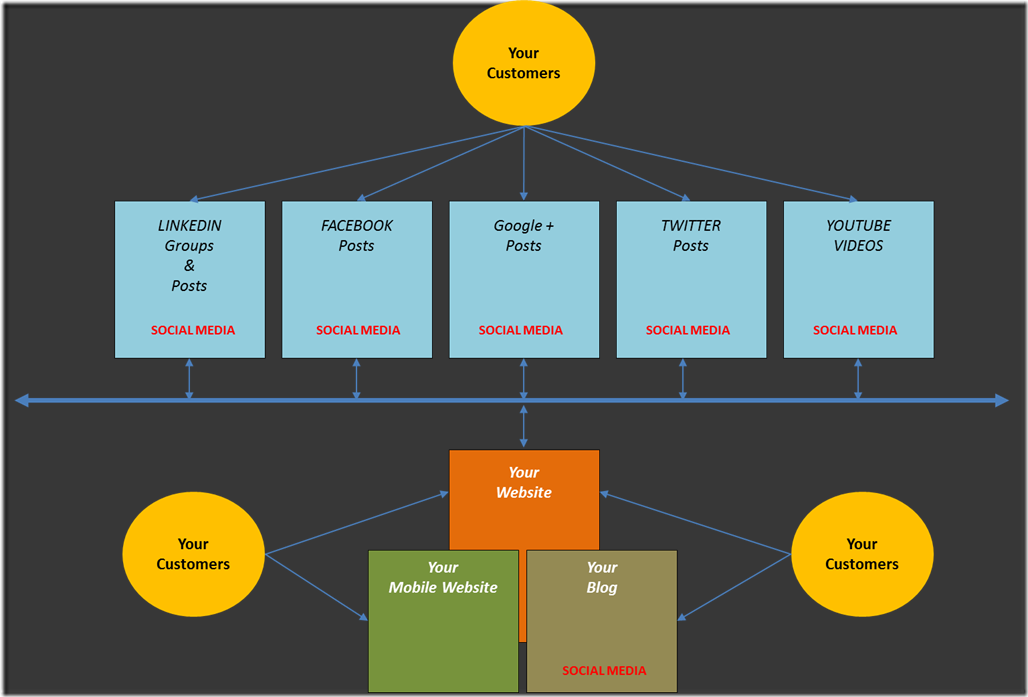 So that's the future, what do you do today? Short answer – whatever you are comfortable with that leads you down that path. Longer answer – Lose the mindset that social media is episodic, or a short run element in an overall marketing program. Adopt instead a perspective that a social, customer-centric interactive approach is where you and your organization is headed. Recognize that media, with social elements will impact more, much more than just how your message gets out. It will impact how you service your customers, find your prospects, connect with stakeholders and develop your products. How it will do all that is the journey we're on.
A word of advice is to not get caught up with self-proclaimed 'experts' promoting a flavor-of-the-day approach. Look for partners with experience in business, online communications technology and the ability to work across the organization you already have in place, embedding a social component into the fabric of the enterprise – it's where you're headed anyway.
Special thanks to Steven Groves for his input and book on the ROI of Social Media.
Greg Gotcher – LMI360
For information on enhancing your Digital Real Estate check out our blog at www.lmi360.com/blog2