Domain Names are Valuable Real Estate
Your URL strategy makes a difference in your digital real estate success.
What are your web addresses and why is it important? From a pure business perspective, it is essential that your company website is easy to find you in cyberspace. Some of the key strategies to consider are to ensuring your URL is the shortest, clear representation of your company. In addition to your primary .com address you should spend the small amount money to purchase the all the associated domains, such as .tv, ,net, .biz, .tv etc. You can then re-direct all of those supplemental sites back to your main site and keep your competitors from owning part of your digital real estate.
The other thing to consider is purchasing misspelled or aligned domains that could take into account how people might type in searches to find you by "mistake"
Get the upper hand on your competitors and manage your digital real estate effectively!
The Google Domain Name "google.com" or the Google IP Address 72.14.207.99 both represent the address of Google's Website home page. Typing either one into the web browser of your choice will take you to their website. Easy right?
Typing google.com/phone into your browser will take you to http://www.android.com/devices/. This is some tricky web stuff to get you from a well-known address like Google to a new URL where they promote Android phones.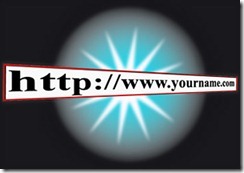 Many companies think of their Website as their final destination on the web. It's the address they send every prospect to for every occasion. If they do they are missing out on some gigantic digital real estate opportunities.
Let's say you provide several different commercial products and services. It is relatively cheap to setup a domain name for each of them specifically targeting prospects looking for that type of solution. You can even use the Google trick above to create links between your websites and other types of digital property. For example, at LMI360 we often create web pages on our website that are invisible if you go to www.LMI360.com. We are hosting an upcoming webinar for Commercial Service Providers so we sent those prospects an email invitation with a link to a "Landing Page" (an invisible page on our website) you can view it at www.LMI360.com/cweblp0612.
Links and Landing pages are great ways to grow your digital property on the web.
The following is an excerpt from an Engadget blog regarding how Microsoft grabbed a bunch of digital property prior to an upcoming product launch. This is another way to lock up some digital property before your competitors do.
"…Microsoft has seemingly snapped up a healthy few "Smart Glass"-related domains, giving us more reason to believe that the whispers we've been hearing about a wireless streaming doodad have some merit. With E3 festivities kicking off this evening, we're guessing it's just a matter of time before the list (shown after the break) stops forwarding to Bing and starts forwarding to… well, awesomeness. Refresh fingers ready?"
· microsoftsmartglass.net
· microsoftsmartglass.biz
· microsoftsmartglass.org
· microsoftsmartglass.us
· microsoftsmartglass.info
· microsoftsmartglass.co
· microsoftsmartglass.co.uk
· microsoftsmartglass.tv
· microsoftsmartglass.mobi
· xboxsmartglass.net
· xboxsmartglass.biz
· xboxsmartglass.org
· xboxsmartglass.us
· xboxsmartglass.info
· xboxsmartglass.co
· xboxsmartglass.co.uk
· xboxsmartglass.tv
· xboxsmartglass.mobi
Creating URL's for your current and future products and services reserves them before someone else can reserve them and then charge you a fortune to obtain the property. As we mentioned in a previous blog there are companies that do nothing but try to guess what URL's people may want to buy and then purchase them for resale on the URL aftermarket.
If you would like assistance with your digital real estate strategy LMI360 is available to help.