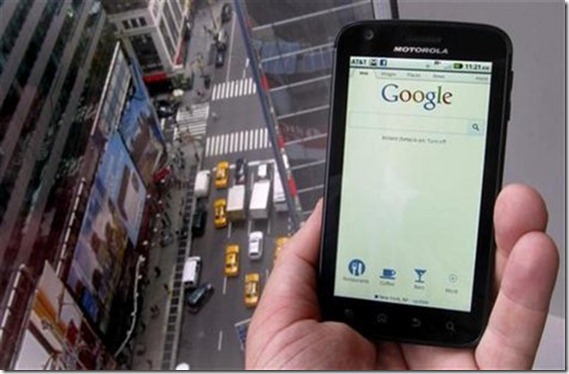 Every day more and more smartphones get activated and more websites are producing content that are optimized for smartphones.
According to Google estimates:
More than 1 billion people will use mobile devices as their primary internet access point.
There will be 10 days where >50% of trending search terms will be on mobile
Mobile's role in driving people into stores will be proven and it will blow us away
"Mobile driven spend" will emerge as a big category
Smartphones will prove exceptional at driving a new consumer behavior
New industry standards will make mobile display easy to run
The ROI on mobile and tablet advertising will increase as a result of the unmatched relevance of proximity
The intersection of mobile and social will spark a dramatic new form of engaging consumers
80% of the largest 2,000 websites globally will have an HTML5 site
One million small businesses globally will build a mobile website
Here are a few more ideas to consider if it's time for you to add a mobile website.
Forbes and Google report that over 80% of executives are using a smartphone as a key part of their workday.
Today, when many of us travel or have down time, our phones are the first device we turn to for news and information.
Many companies have started using QR codes with business cards, print ads or collateral to provide featured information through an interactive mobile landing page or video that connects at a deeper level with your potential customer.
Your mobile website can insure that when a new potential customer finds you on the Internet from their mobile device, you are perceived as a company that actually cares about their experience with your brand. That first impression on their mobile device is your first handshake with a new prospect.
Check your website analytics to see how much traffic is from mobile devices? Have you looked at your website on a mobile phone to test how easy it is to use?
Your mobile website is a key piece of your Digital Real Estate Portfolio. It can leverage other key portfolio components from your primary website to your social media platforms, video's and other tools to better service your customers and prospects. It can even be turned in to a downloadable mobile application that stays on their phone wherever they go but that's a story for another blog.