Digital Real Estate – 21st Century Currency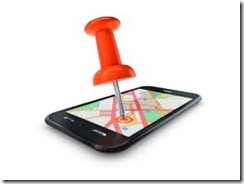 Valuable real estate, like ocean view property or Scottsdale or PV commercial buildings, tends to increase in value over time. With Intelligent improvements they gain even greater value.
The digital domain is much the same but companies often ignore or delay their acquisition and enhancement because the gain or loss is not as obvious at first. Companies need to start thinking about their digital assets in much the same way as their property assets. They need a strategy, budget and specific actions to maximize the assets value. The web is a rapidly changing environment and what was an acceptable strategy a couple of years ago have likely changed significantly.
Your URL is valuable digital property
Did you know that there are dozens of companies that do nothing but buy and sell web addresses? Purchasing a strategic name like yournextcompany.com can cost as little as $10/year to own but if someone wants to buy that URL from you they may be willing to pay you thousands of dollars to get it. The reason is that we all want a URL that reflects our business name or offering and there is a very real limit to the possible variations that are both simple and descriptive.
Your Website is valuable digital property
In the 1990's everyone figured out that they should have a website where people online could go to learn about their services. By the early 2000's most companies had seen enough growth and value in their website assets to upgrade them to look more like a high end corporate brochure. Today's leading companies are using their websites to provide enhanced customers service, submit service requests, order products, provide payment, check status and generate new leads.
Your website is not just a pretty face; it's a valuable asset creating real business opportunities. It is a representation of your company, philosophy, values and people. It gives prospects and customers a first impression that can be extremely positive or negative depending on the strategy and investment that you have made in your digital asset.
If you have invested in search engine optimization or pay per click advertising your website may be discovered by many. If you have not then it may be difficult for prospects to find you in the digital world.
Your Social Media is valuable digital property
Blogging, Facebook, LinkedIn and others are tools in the digital property domain that have varying effects on branding, thought leadership and commercial visibility that prospects analyze when selecting your type of services. They grow your digital properties outside of your URL and Website yet draw people back to your website. New information is being added online at an amazing pace. Prospects are keen to find recent information, ratings, comments and comparisons on the products and services you offer. The more you post the more visible you are to those searching and the further you extend the footprint of your digital properties.
Your Mobile App is valuable digital property
Smart phones and tablets are growing tools for the day to day work of most of us. How does your website look on a mobile phone or tablet? Did you know that it is relatively easy to create a website that provides mobile users with easy access to your information and services? Today we can often create a mobile website with a downloadable phone application for less than $1,000. How nice would it be to extend your digital property into the pockets of potential buyers and users? It may not be a fit for your business today but as mobile becomes the king of content delivery you'll want to know if and when it makes sense to optimize for mobile.
Conclusion
Good digital real estate is still available but each year more claims are being staked on the best locations, names, and visibility. Consider the opportunity to get in early GONE, but it is not too late to get positioned for the next major expansion in the digital real estate boon.