How To Optimize Your Website To Get Noticed By More Facility And Property Managers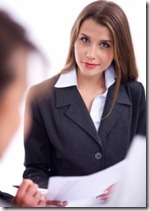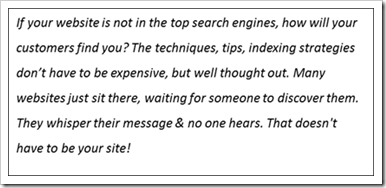 How do I get noticed in a sea of competition?
Perhaps you're a janitorial company. You did a Google search for "Janitorial" and found 11,900,000 results. How on earth can your website ever distinguish itself & attract visitors? That task can seem more than a bit challenging.
It may be a better situation than it first appears:
Those sites don't offer exactly what you do in your geography. You and your team are specific & unique.
Few people search for generic terms like "janitorial" Instead, they're looking for something more specific.
A good chunk of you competition doesn't pay attention to optimizing, promoting, or updating their websites. If you do those things, you'll have the advantage.
Getting well-ranked, and easily found, for the search terms most important to you is very achievable. And, by doing that, you'll get more of the right kind of visitors – the ones who were searching for just what you have to offer, in your geography.
Here are four basic steps to success on the web
1. Figure out your niche: Keywords & Meta Tags
What makes you unique? What do you offer, where do you offer it and which words & phrases are important to your site? What might someone looking for a service like yours be searching for? For example if you were promoting your musical talents: you're not just a "band." You're a jam band, an Oregon bluegrass band, an indie folk-rock trio, a Southern California rockabilly band, or a contemporary jazz quartet.
Identification of your niche, keywords & key phrases, and using that information to get visitors to your site, is the foundation of a successful website. Everything else grows from it.
2. Build an effective website through SEO Strategy
After you've identified your site's focus, you'll want to build a website that effectively gets that message across to your potential visitors, and to the search engines. Doing so will make it much more likely that your site will be found, and well-ranked, by Google, and consequently, by those searching for what you're offering.
SEO stands for "Search Engine Optimization," and is the process of creating a site that runs efficiently & is friendly to search engines and humans alike. If you're building a new website, you'll want to incorporate SEO strategies right from the outset. But an existing site can optimized at any time. And don't forget your content! Be sure to have relevant, value add content that is continually updated for your visitors.
3. Get quality links to your site
Links are critical to your success for two primary reasons.
People will click on them & discover your website.
Search engines consider the quantity & quality of links to your site a primary indicator of its importance.
You can get links from a variety of places – directories, other websites in your field, friends, and from your site's visitors. Web directories are a good place to start getting links. After you've optimized your site and developed your link back strategy you'll be ready to submit your site to the directories.
4. Be persistent!
Never stop promoting, updating & adding to your site. Keep it fresh, and stay in tune with the specifics of your focus within the industry.
Add new content at least every month. For example, an article, review, or whitepaper download, a few photos, or some news. Announce events on your website such as trade shows, association golf outings, team member changes as soon as you know about them.
If your site's updated often, visitors & search engines alike will be much more likely to return to see what's new or changed. People are more likely to bookmark your site. Another great strategy is to drive potential and current customers to your site by sending out a newsletter once a month that entices with valuable content.
And, when the search engines see that you update your site regularly, they'll give you more attention too.
For more information on how to better position your company online, contact info@lmi360.com