A Great WEBSITE to Kick Off 2012
More and more your prospects are researching their vendors and service providers on the web. Todays' great websites need to be more than a static reflection of your corporate brochure with a page to read the executive bio's and contact us. They need to help us generate business.
Along those lines one of the web searches I did for this blog was for "best websites". Interesting that after 3 paid results by Web Design companies the next on the list was the top 100 websites. That site is an example of a website that appears to have been designed by a small child. Aside from it's poor design quality it does provide valuable information and lists great sites like Google, Amazon, Yahoo, CNN and others.
Over the last 10 years what it takes to have a "GREAT" website has evolved.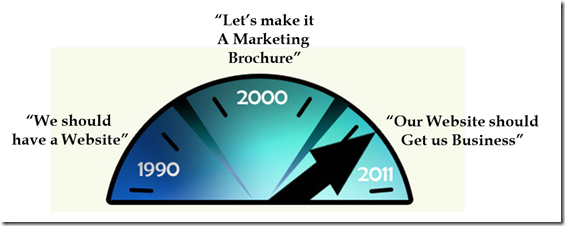 Eight things to consider for a GREAT WEBSITE in 2012?
A professional looking design
Valuable information that someone looking for your services needs to know
Additional Valuable information that can be downloaded
Up to date constantly changing information: Blog, Press Releases, News, Site Updates
Data capture forms: Newsletters, Special Interest Areas, eBooks, and others
SEO optimized key words and meta tags to improve your organic search results
Links from sites that are complimentary to your business
Links to your Social Media marketing activities
There is no doubt that what it takes to have a great website will continue to evolve over the years. That is why your website is a never ending work in progress.
Great companies with Great websites budget for ongoing website development as a standard part of the annual marketing budget.