Maximize Your Email Opens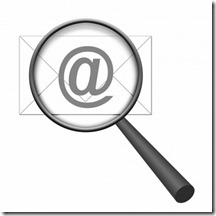 At LMI360 we send out and track thousands of emails every week for our clients. Informed thinking was that Monday and Friday were generally bad and that best results would be for emails sent Tuesday – Thursday, preferably mid-morning or mid-afternoon to avoid early morning crisis and lunch time activities.
We decided to do some A/B testing with a few of our clients to gain understanding of the open, click and response rates that you see when sending at different days and different times.
A few months ago, we split our list into four parts and tested Tues 8AM, Tues 1PM, Wed 8AM, Wed 1PM, Thu 8AM, Thu 1PM (all Pacific time zone, so Eastern regions would have seen it at 11AM, 4PM etc. respectively).
Results:

Tues 8AM: Open 17.22% CTR 2.5%
Tues 1PM: Open 17.4% CTR 1.74%
Wed 8AM: Open 15.57% CTR 2.7%
Wed 1PM: Open 15.63% CTR 1.47%
Thu 8AM: Open 17.76% CTR 2.14%
Thu 1PM: Open 18.22% CTR 1.85%
Our takeaway is to email as close to Tues 8AM as possible to maximize the # of folks who see our message while getting a high CTR. Also interesting to see that in general, Tuesdays and Thursdays have higher open rates, afternoons have higher open rates, and mornings have higher click through rates.
We plan to revisit this regularly to track the trends in email marketing success.