What 5 things do property managers struggle with the most?
At LMI360 we help our clients sell their services to building owners and property managers so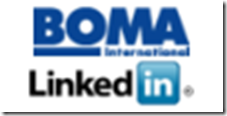 I found this BOMA Linked in discussion started by Bryan Rider to be interesting. First because so many people seemed to enjoy the topic that 27 people took the time to write about the 5 top struggles. I'm not sure why Bryan cares about the top five vs. the top three or ten but none the less it was interesting.
I've summarized some of the top responses below.
Constant Change increasing demands, paperwork, not enough hours in the day
Reporting – Leasing activity, occupancy, vacancy ratio, monthly, quarterly and annual budget vs. actual reporting (with variance narrative)
CAM Costs – keeping CAM costs low and tenants happy, abuse of CAM, time it takes to record CAM
Maintenance, Work Order turn around, back charging to tenant, owner and others
Regular preventative maintenance and the associated mass of paperwork
Budgeting and budget constraints
Quality and Reliability of Contractors, finding one you can trust, trusted professionals and the ability to choose your contractors without outside influence
Bidding out work
Finding qualified staffing
Rent Collection, delinquency, HOA fees, etc.
Different database sources – accounting systems, maintenance systems, management systems and building automation systems
Accurate Information at your fingertips – Vacancies, Rentable Sq. Ft, Assets & Equipment
It would be difficult to rank these challenges but clearly one of the top concerns of property managers was finding professional contractors that provide quality trusted services.
It's important to note that not one expert opinion suggested that it was important to find the cheapest possible contractor.
Something to think about…