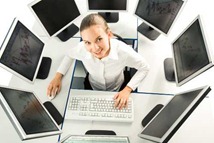 Sales 2.0 is the use of innovative sales practices, focused on creating value for both buyer and seller and enabled by Web 2.0 and next-generation technology.
Sales 2.0 practices combine the science of process-driven operations with the art of collaborative relationships, using the most profitable and most expedient sales resources required to meet customer's needs.
This approach produces superior, predictable, repeatable business results, including increased revenue, decreased sales costs, and sustained competitive advantage.
The way that we buy and sell products is changing. Customer communications preferences have radically transformed in the last decade, and they will continue to do so as new technologies are released and become ubiquitous. In addition, the next generation of young people are growing up in a technological age, almost exclusively using applications such as Facebook, Linked-In, and mobile-phone texting to communicate.
Relationships between sellers and buyers can be increasingly initiated, strengthened, and maintained online and by telephone, rather than in face-to-face meetings.
Sales 2.0 is based on using the most cost effective tool for the job.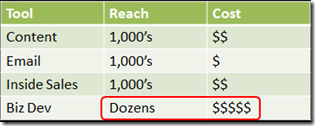 Sales 2.0 is a multi-channel approach to deliver
the right information
to the right person
at the right time
in the right format
in the right place
…to assist in moving a specific sales opportunity forward.
At LMI360 we advise our clients on the most effective and productive ways to utilize the Sales 2.0 process and the associated technology tools to minimize the cost per lead, and maximize growth potential.