Introducing – The American Association of Inside Sales Professionals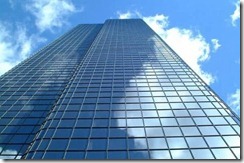 As many of you know, LMI360 is the Southwest business leader for outsource sales and marketing services for facility and property management service providers.
Our team generates warm leads for our clients in whatever form they request.
Our Lead Generation services often include the following:
Corporate Value Proposition Workshop
Website Commercialization
Targeted Marketing Campaigns
Part of what we do at LMI360 is insure that we track the best practices in the industry for the services that we provide. Recently, we learned of a national organization called the American Association of Inside Sales Professionals that was opening a new local chapter for Arizona and we were first in line at the inaugural AA-ISP Phoenix Chapter meeting.
There were 34 different companies attending the Inside Sales Professionals event. Jyllene (Jyl) Miller and Lauren Bailey did a very nice job of leading the group that featured a presentation by Larry Fleischman from Televerde.
Some of the interesting facts he presented are listed below:

WHEN SALES & MARKETING AREN'T ALIGNED . . .
· 30% sales reps turn over year/year
· It takes 7 months to ramp up a new rep
· 40% of reps fail to hit quota
· 65% of reps daily time isn't spent selling
· 90% of marketing deliverables aren't used by sales
· Reps spend about 30 hours per month searching for and/or creating their own selling materials

WHEN SALES AND MARKETING ARE ALIGNED:
· The business grows over 5% faster
· Reps close 38% more deals
· Reps lose 36% fewer deals to the competition
· The organization as a whole is better at keeping customers (and diminishing churn)
LMI360 invites you to join us in learning more about inside sales professionals. It's always good to be among friends dedicated to discussing the most effective ways to organize and maximize our sales and marketing resources. If you would like further information on this group or join us at the next meeting in January, 2011 feel free to contact us.