"Multiple Simultaneous Marketing Equations"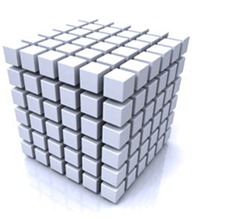 Wikipedia: A solution to a system of equations is a particular specification of the values of all variables that simultaneously satisfies all of the equations.
Marketing your company can be even more challenging than a complex math algorithm. What are the right investments, where is the best ROI and which things are MUST HAVE vs. NICE TO HAVE?
Revenue Generation comes from a complex interaction of many marketing and sales activities. Some require more investment than others. So what is the right mixture of each to provide your company with the maximum Lead and Revenue Generation at the lowest possible cost?
Should you hire more outside sales reps? Or, hire more inside sales reps to support your current sales team? Invest in improving your website? Optimize your website so that Search Engines can find you? Utilize Pay per Click? How about using Social Media and things like Facebook, Linked-in, You Tube and others? How much would that cost and what would be the ROI? Should your company invest a little in all the above or a lot in just one or two?
These are just of few of the questions that we study at the Lead Management Institute. Each one of these questions needs to be answered in terms of your goals, products, services and current market conditions. Watch for our upcoming webinars where we discuss the ROI of various marketing activities.